Volume One

Album cover depicting "Soft Self-Portrait With Grilled Bacon" by Salvador Dali, painted circa 1941.
Studio album by Sleep
Released
1991
Recorded
1991 at Razor's Edge in San Fransisco, California, USA
Genre
Doom Metal, Sludge Metal
Length
45:48
Label
Very Small Records, Tupelo Recording Company
Producer
Billy Anderson, Sleep
Sleep chronology
N/A
(N/A)
Volume One
(1991)
Volume Two
(1991)
Volume One is the debut album by California stoner metal band Sleep. This album however is much different from the stoner metal they are known for as Volume One displays more of a doom/sludge metal sound in the vein of Neurosis and early Melvins.
Background
Edit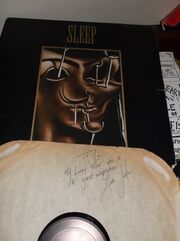 Not long after Sleep's formation the band went to Razor's Edge studios to record Volume One. "The Suffering", "Anguish" and "Scourge" are all re-recordings from the band's days as Asbestosdeath. Volume One would be released sometime in 1991 on CD, Vinyl and Cassette. "Scourge" would be omitted from the cassette and vinyl versions of the album.
This is notably the only album to feature founding member Justin Marler on guitar and vocals, as he would depart from the band in fall 1991 to become an orthodox monk.
The vinyl edition of the album would remain out-of-print for years until it was reissued in 2014.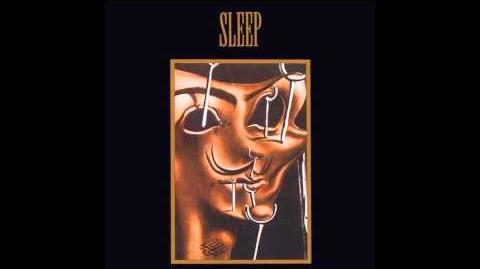 Tracklist
Edit
No.
Title
Length
1.
"Stillborn"  
6:18
2.
"The Suffering"  
5:12
3.
"Numb"  
3:30
4.
"Anguish"  
5:37
5.
"Catatonic"  
6:04
6.
"Nebuchadnezzar's Dream"  
5:32
7.
"The Wall of Yawn"  
5:32
8.
"Prey"  
3:46
9.
"Scourge"  
5:02

Total length:

45:48
Personnel
Edit
External Links
Edit
References
Edit
Community content is available under
CC-BY-SA
unless otherwise noted.