We're Getting Mutants in the MCU - The Loop
Play Sound
Ufomammut

Ufomammut.
Background information
Origin
Piedmont, Italy
Genres
Psychedelic Doom Metal, Doom Metal, Experimental
Years active
1999 - 2020
2021 - Present
Labels
Supernatural Cat, The Music Cartel, Neurot Recordings
Associated acts
Malleus Rock Art Lab, Sonic Wolves, The Mon, Rogue State, Lento, Judy Corda
Website
Official Webpage
Current members
Urlo
Poia
Levre
Ufomammut are an Italian doom metal power trio formed in February 1999. They are best known for a sound characterized by lengthy songs centered on deeply downtuned hypnotic riffs coupled with minimal droning vocals and the use of sound effects and synths, described by the band as a "unique brand of psychedelic sludge". While mainly being signed to Italian label Supernatural Cat it would be releases appearing on The Music Cartel and Neurot Recordings that would expose the band to a worldwide audience.
Complimenting the band's massive wall of sound is their visuals, both in video and artwork. The members of Ufomammut (Urlo and Poia being key members) also conceive a critically acclaimed artistic collective under the name of Malleus Rock Art Lab (or Malleus, formed in late 1999), dealing in hand-drawings, silk screenings, graphic art and visual media to scratch the surface. Malleus also have a music label called Supernatural Cat, formed in 2005.
Since Ufomammut's formation they've released eight full length albums and conducted numerous tours including Europe, Australia and the United States.
The band's name stems from a combination of two words: UFO (Unidentified Flying Object) and MAMMUT (Italian word for "Mammoth"). The entire word "UFOMAMMUT" should be pronounced in the italian way and it sounds something like "oofomammoot".
History
[
]
Early Years and first albums (1999 - 2004)
[
]
Ufomammut initially formed on 6 February 1999 (Also on Vita's birthday) as a quartet of Urlo, Poia, Vita and Alien. Previously Urlo and Poia had performed in a band called Judy Corda and opted to start a new band once the drummer left, meeting Vita. From there the band quickly conceived a demo entitled Satan that same year and began playing their first shows in Italy. Into the next year the band would release their debut album Godlike Snake on Beard of Stars, an ode to the female sex and the center of the Universe. The band would do two short tours with That's All Folks.[1] The band would also contribute "Peace of Mind" to the Blue Cheer tribute Blue Explosion.
At some point within the next few years the band would ultimately suffer delays with production on the next record with Alien's departure and the band going on a search for a new keyboard player. Ultimately the band would choose to be a power trio and begin work on their second full-length in 2003. Ufomammut's second studio album Snailking would see release in 2004 via their own imprint Supernatural Cat and in the United States on The Music Cartel, broadening their audience.[2]
Lucifer Songs and Idolum (2005 - 2009)
[
]
Going into 2005 the band would compose and release their third album Lucifer Songs on 15 November 2005 but with a twist. Along with the studio album was complimented with a visual DVD of the album composed by Malleus in what would be a newfound tradition for the band. Following with further touring throughout 2005 and 2006 (Including an appearance at Roadburn Festival) the band would follow up with a more creative project into 2007. Ufomammut, along with Lento, would perform a live improvised session in the first of a series for Supernatural Cat entitled Supernaturals Record One, also touring with Lento in 2008. On 22 April 2008 Ufomammut would release their fourth studio album Idolum to positive reviews. The band went on record to compare the first four albums to that of the four elements, with Idolum being "The fire".[3]
Ufomammut followed through 2009 with a short European tour alongside Lento culminating at Roadburn Festival, an appearance at Hellfest and their first ever live performances in the United States, a duo of shows in California (One of which alongside Acid King).[4]
Eve & Oro (2010 - 2014)
[
]
Throughout a two month period the band would revisit early material and gain inspiration to do a concept album similar to Pink Floyd's Meddle though as the songwriting developed this "long song" became longer and longer, becoming the whole of the band's next full-length record. On 8 January 2010 the band announced the title and concept of their fifth studio album Eve.[5] Consisting of one 45-minute atmospheric track, divided into five distinctive movements; it depicts Eve as a figure reminiscent of both Lucifer (in her rebellion against God) and Prometheus (in bringing knowledge to humanity). Eve would see a worldwide release on 5 May 2010 via Supernatural Cat, with some editions containing a visual DVD to compliment the album.[6]
In an interview with The Obelisk, Urlo goes into details of the album's developments and creation:
"
"The first idea was to work on a record structured and inspired by "Meddle," by Pink Floyd, so a long song and five shorter satellites.

The only mistake has been to start working on the long song, and then, when we noticed it was growing longer and longer, we decided to work on only one piece. We split it in five movements to make it easy for the listening.

And to be honest, even if with our previous albums we meshed one song into the other (I mean, there were songs but our albums always need a complete listening). We think this is the most focused of our career.

Eve came out naturally, though. Even if there was a project, it was not a "real" one. Eve is what we need to do now.

Before starting the working process of Eve, we listened to some old unpublished crap Poia and Urlo did with their previous band Judy Corda. We focused on one song called "∏" It was an instrumental song, very cool. It became the rough beginning and the end of Eve, we worked a lot around it to make it fit, but this was the beginning. Then every part grew one into the other naturally, like it was all written in our minds.

It took about a couple of months to write Eve, when we entered the studio with Lorenzo Stecconi in Roma, it was clear what we wanted."

"
 
Ufomammut would begin to tour more extensively, starting with a tour of Europe in support of the new album and later announcing an appearance at the 2011 edition of Roadburn Festival, performing the entirety of Eve.[8] The band would tour Europe on three occasions in 2011 alongside the likes of Amenra, Sons of Otis, Morkobot, Ruins of Wyrd and Neurosis. On 8 September 2011 it would be announced that Ufomammut would sign with Neurot Recordings for USA distribution while also announcing a follow-up set for the next year.[9]
In a twist the band would present two albums to Neurot for their debut with the first part released on 17 April 2012 (Oro: Opus Primum) and the second part on 17 September 2012 (Oro: Opus Alter), both of which acknowledged as their sixth studio album. In a further evolution of their sound the ten movements that make up the two-part ORO are expansive and multi-faceted, mutating the Italian palindrome which translates to "gold" with the Latin translation of "I prey." Although Oro's two chapters will be released months apart from each other, they must be considered as a single track in which the musical themes and the sounds show up and hide, mutating and evolving, progressively and increasingly stratifying culminating in the crushing final movement. The band also composed a full series of video soundscapes to compliment all ten movements.[10]
In a 2012 interview with The Obelisk, the band detailed the process of composing Oro:
"
"Eve has been a very important record for us as a band and when we started in working at Oro we were just out of a two-year period of playing it.

In fact, we started in thinking about Oro after the last tour in 2011 supporting Eve.

We had the consciousness that we needed to move ahead, creating something far from Eve but evolving from it.

Moreover, the Eve experience had been so important for us that we wanted to postpone again the idea of an album of songs.

Well, when we started with Eve, we were thinking about an homage to Echoes, from Pink Floyd. So a long song and some satellites, but we did a mistake starting from the long song…

Anyway, playing live a single song, even if divided in parts, was great, so we thought Oro had to be a long track too.

But after a few months of rehearsing it was quite clear it was growing too much.

Oro is a very faceted album, full of different kinds of approaches; very layered and dynamic.

The first part is very different from the second and we feel it more and more now, playing it live.

So we decided to split it into two temporal parts and when we met Steve [Von Till] during the gigs as Neurosis supporters in Europe, he seemed enthusiastic about the idea.

And the rest is history…"

[On the double album realization] "We realized it was going to be quite a long, long album from the beginning.

Moreover we had the idea to play around some riffs making them coming back during the composition of the album.

We had an hour and a half of music (exactly 93 magickal minutes) and we thought it could be a great idea to split it into two different temporal releases.

The idea was to give time to the listener to listen to the first part, assimilate it and then to put out the second to understand the entire ORO.

And we liked the idea of having a sort of Kill Bill too…"

"
 
The band would tour in support of both ORO records throughout 2012 alongside I.C.O., building up to the Magickal Mastery Tour the next year throughout Europe. Behind the scenes the band would record live footage and documentary footage for XV: Magickal Mastery, a double DVD release in celebration of the band's fifteenth anniversary in lieu of festival appearances and beginning work on their seventh album.
Ecate & 8 (2015 - 2019)
[
]
Embracing a more aggressive take on their heavy sound the band would compose and release Ecate on 30 March 2015 via Supernatural Cat and Neurot Recordings to positive reviews. Italian for the pre-ellenic goddess "Hecate", Ecate is able to move toward the world of humans, the world of the gods and the world of the dead. Along with a tour of Europe (With Conan) to celebrate their seventh full-length the band also would embark on their first full tour of the United States and Canada in the band's history alongside Usnea.[12] The band would perform the whole of Ecate on many of the shows, including a tour of Europe to further support the record. Going into 2016 the band would tour Australia and New Zealand for the first time and do another tour of Europe entitled "Ecate Farewell" before returning to the studio once again.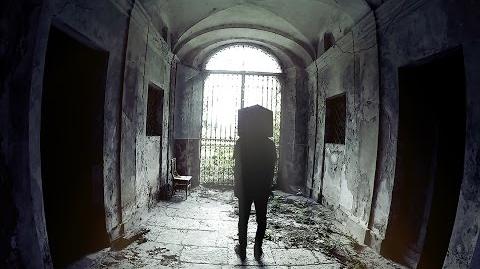 On 22 May 2017 the band would publish a new single entitled Warsheep along with it's video and announce their next studio album 8, composed of eight songs that flow seamlessly into one another. 8 would see release 22 September 2017 via Supernatural Cat and Neurot Recordings to positive reception. Also announced was a string of festival appearances and a full European tour with Usnea for 2017 along with plans for a tour of the United States in the spring of 2018, the first US appearance announced being at Maryland Deathfest.[13] Following further touring the band would announce a string of shows in March in lieu of their 20th anniversary. This would follow with shows in the United States and Russia.
On 30 May 2019 it would be announced that Ufomammut would release a CD and Vinyl box set entitled XX. Set for a 9 September release, Supernatural Cat will release a special anniversary box set (10 CD or 12 LP) including all studio albums to that point. All albums will individually housed in sleeves with exclusive cover artworks, created specifically for this release. Notably it also included a new release entitled XX, which features 6 revisited tracks, recorded during the last EU Spring Tour: Satan, Plouton, Lacrimosa, Infearnatural, Mars and Destroyer.
The box sets will also include a 64-page book with original covers, photos and lyrics to all songs with an additional poster, backpatch and sticker. The box sets will be on pre-order on the new Ufomammut official store, together with other exclusive merchandise.[14]
Fenice (2020 - Present)
[
]
On 7 January 2020 Vita would announce on Facebook that he had left Ufomammut after being their longtime drummer for 21 years:
"
"-Hello to all my friends and fans,

It is with a heavy heart that I have to announce my departure from UFOMAMMUT. For the last almost 21 years I have been most honored to play on stage for you, meet you, or have a beer with you. This band has been my life and I have sacrificed everything to make it possible. However, the grave internal problems in the band and our lack of ability and will to solve them, give me no choice but to part ways with my band mates.

As you might imagine, coming to this decision is one of the hardest things that I've ever had to do. It means walking away from something I helped build from day one, and it does sadden me. So, know that this decision was not made easily or quickly, therefore, I have not made it lightly.

This situation was not something I really expected, planned or wanted to do. But, here I am and I know that at this point there is just no way I could go on.

It has been so amazing on this journey, and I will never forget it.

I have not given up music of course, and will be continuing on with my other projects. Music is my life and I will do and keep doing everything I can to continue on this path. Thank you ALL so much for all the love, support and shared good times we've had at shows I've played all over the world. It is YOU wonderful people that have helped me keep going all these many years, and I know that we will see one another again down the road. Until then, I wish you all the best. The last thing, the most important. My special thanks go to Poia and Urlo for these 21 years of music together. I'm sure that without them, with different people, I couldn't have reached all we did as a band. I wish Poia and Urlo my best for the future.

-V"

"
 
On 8 January it would be announced that Ufomammut would be "pausing for a while, the time has come to turn off amplifiers and let the tubes cool down, to let the silence allow us to rebuild, and then start again.". The band also acknowledged that Vita had left the group and thanked the fans for their run.[16] In April 2021 Ufomammut would announce that their hiatus was over and that, along with announcing that new material was in the works, would announce a new drummer in Levre.
Work would begin on a ninth record through the pandemic, to which Ufomammut would announce their ninth album Fenice (Italian for "Phoenix"), set for a 6 May 2022 release via Supernatural Cat and Naurot Recordings. The band would describe the effort in their press kit as a "more intimate, more free" release and symbolically rising from the ashes.[17]
Discography
[
]
Studio Albums
[
]
Other Releases
[
]
Members
[
]
Current Members
[
]
Poia - Guitar, Synthesizer (1999 - Present)
Urlo - Bass, Synthesizer, Vocals (1999 - Present)
Levre - Drums, Percussion (2021 - Present)
Ciccio - Soundlord (2010 - Present)
Lu - Visuals (2010 - Present)
Former Members
[
]
Vita - Drums, Percussion (1999 - 2020)
Alien - Keyboards (1999 - 2001)
Tours
[
]
NOTE: This is an incomplete list of tours, more will be added when information is found.
2000 Mini-Tours (With That's All Folks!) (2000)
2001 European Tour (2001)
2004 European Tour (2004)
Idolum European Tour (With Lento) (2008)
2009 European Tour (With Lento) (2009)
March 2011 European Tour (With Sons of Otis) (2011)
July 2011 European Tour (With Amenra, Neurosis) (2011)
Fall 2011 European Tour (With Morkobot, Ruins of Wyrd) (2011)
2011 UK Tour (With Morkobot) (2011)[20]
April 2012 European Tour (With I.C.O.) (2012)
July 2012 European Tour (2012)
Oro European Tour (With I.C.O.) (2012)[21]
April / May 2013 European Tour (2013)
Magickal Mastery Tour (With Zolle, Talbot) (2013)
March / April 2014 European Tour (2014)
April 2015 European Tour (With Conan) (2015)
Ecate North American Tour (With Usnea) (2015)[22]
Ecate European Tour (2015)[23]
Ecate Farewell Tour 2016 (2016)
8 European Tour (With Usnea) (2017)[25]
8 North American Tour (With White Hills) (2018)
20th Anniversary European Tour (2019)[26]
20th Anniversary North American Tour (With King's Destroy) (2019)
20th Anniversary Russian Tour (2019)
Fenice European Tour (2022)[27]
External Links
[
]
References
[
]