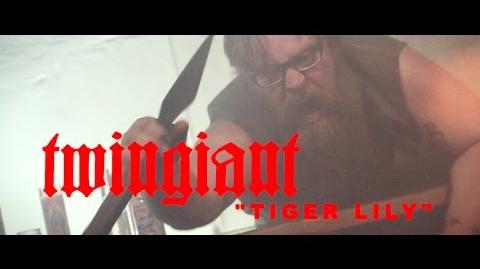 Twingiant


Heavier than your mom...
Background information
Origin
Phoenix, Arizona, USA
Genres
Sludge Metal Hard Rock Metal
Years active
2010-Present
Labels
Medusa Crush Recordings / Argonauta Records
Website
www.twingiant.com
Band Logo
Twingiant is a loud and heavy band from Phoenix, Arizona, U.S.A.
Twingiant is a Phoenix, Arizona based loud and heavy band that formed in the spring of 2010. Since its inception, the band have refined its sound from a conceptual stoner rock template to a 70's rock based guitars meets modern sludge metal. The band consists of Jarrod Le Blanc (Vocals/Bass), Tony Gallegos (Guitars), Nikos Mixas (Guitars) and Jeff Ramon (Drums).
To date, they have self-released a full-length LP (Mass Driver) and a 4-song EP (Sin Nombre) and released their 2nd full-length entitled Devil Down in December of 2014. Medusa Crush Recordings from Canada released Devil Down on cassette in January of 2015.
In 2016, Twingiant was signed by Italy's Argonauta Records and released their 3rd full-length album, Blood Feud, in October 2017.
Discography
Edit
[Mass Driver (2012)]https://twingiant.bandcamp.com/album/mass-driver
[Sin Nombre EP (2013)]https://twingiant.bandcamp.com/album/sin-nombre
[Devil Down (2015)]https://twingiant.bandcamp.com/album/devil-down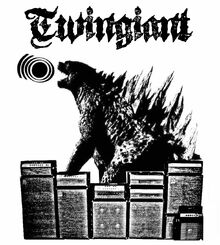 Current Members
Edit
Jarrod - Vox/Bass
Tony - Guitars
Nikos - Guitars
Jeff - Drums
Former Members
Edit
Dave Natkin (Guitars)
Chris Warmuth (Bass)
2013 - Spring Stab
2015 - Bringing the Devil Down to the Midwest
External Links
Edit
https://twingiant.bandcamp.com/
https://www.facebook.com/Twingiant-118091058248601/
"Bands like Twingiant only come along once in a while and we should embrace them for what they are. Proud of their independent roots, they like to play heavy and loud, but in doing so they have somehow found a crossover appeal. Let's hope that this appeal crosses over to the masses as more people really do need to hear this band and Devil Down should be the album that starts the ball rolling. All hail Twingiant, the new kids in town!" - Echoes and Dust (March, 2015)

"Twingiant's new album "Devil Down" is a moody affair, pairing heavy darkness with light glimmers of hope. With their keen sense of melody and the smart use of calmer instrumentals, the heavy moments on the album get even heavier. Twingiant's song writing is on par amongst their peers but the way they create and play with atmosphere sticks out." - The Sludgelord (November, 2014)

"Devil Down provided me with a reality check, being that I crafted my list of 2014's favorites without having heard this album. Twingiant ease in and gradually throw back, introducing a sooty reality laced with surges, fades, and swoons. The detours are sticky and consoling, reflecting the band's commitment to finding harmony between evolution and allegiance. These seven tracks are distinctly Twingiant, but they're also fresh and dynamic. The sounds are never lost in the dust, never stuck in the mud, and never too high to die. And you may never want to stop listening."- Heavy Planet (February, 2015)
References
Edit
Community content is available under
CC-BY-SA
unless otherwise noted.