TunnelVision Brilliance


Studio album by Scott Reeder
Released
January 24 2006
Recorded
From December 1987 to June 2005 primarily at The Sanctuary (Banning, California)
Genre
Stoner Rock, Desert Rock, Psychedelic Rock
Length
41:48
Label
Liquor and Poker Music
Producer
Scott Reeder
Scott Reeder chronology
TunnelVision Brilliance
(2006)
TunnelVision Brilliance
is the first (and to date, only) solo album by desert rock legend
Scott Reeder
, released in January 2006. Notably it is a collection of recordings spanning eighteen years that didn't quite fit in to any of the projects Reeder had been involved with over the years be it
Across The River
,
Kyuss
,
The Obsessed
,
Goatsnake
or
Unida
.
Background
Edit
On 16 November 2005 it would be announced that via Liquor and Poker Music that Scott Reeder had finished his first solo album with intents to release it that January.[1] Portions of the album had been recorded as recent as June 2005, with some portions dating back as far as 1987.
In an interview via Blabbermouth Reeder explains the process in the recordings and making TunnelVision Brilliance:
"
"It's weird, going at it alone this time without a bunch of other guys to mesh with. Finally, after 25 years of doing the band thing, I'm getting the chance to put out some songs I've recorded by myself along the way that never quite fit within the frameworks of my band stuff. Throughout my days in Across The River, The Obsessed, Kyuss and Goatsnake, I've been very proud of every recording I've contributed to, but I've never been anywhere near this excited about releasing anything. For me, this is as pure as it gets — not a single other person was ever in the room when any of this was recorded, no one to argue with (except myself!), not having to fit into any mold or format. For better or worse, no compromise whatsoever."

"During many of the recordings over the years, I never had any inkling they'd be released someday, so there's a candid vibe that weaves throughout 'TunnelVision Brilliance' that comes from having your guard way down. Passing through extreme life experiences, sometimes enhanced by altered states of consciousness, I feel like these pieces strip away the outside world and cut to the naked emotional core of whatever I was going through at the time; hence, that's a big part of the album's concept.

"Death is a big underlying theme as is my fascination with the impossible feats the human psyche is capable of when forced into extreme duress — things that push one's reality into the metaphysical realm. It's about the thin line between this plane and the next, the blurring between waking life and dreams, the physical and the spiritual, and the glimpses of the other side we might chance to experience during this lifetime. I hope listeners set aside any preconceptions as I did and just enjoy the ride, for this is only the beginning."

"
 

— Scott Reeder, Blabbermouth

[2]
TunnelVision Brilliance was entirely performed, recorded and mixed by Reeder, with only John Golden handling the mastering process and Danny Carey (Tool) performing drums on a single track. Notably "The Silver Tree" was also originally performed by Across The River. Notably it has been generally praised by critics at the time, such as AllMusic (3.5 stars out of 5),[3] Sea of Tranquility (4 stars),[4] Blabbermouth (8/10),[5] Metal Express Radio (5 Stars)[6] and Your Last Rites among others.[7]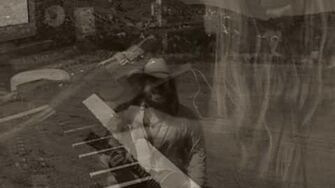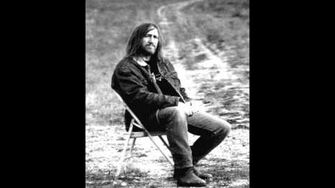 Tracklist
Edit
1. When I Was (1:17)
2. Thanks (2:56)
3. The Silver Tree (3:06)
4. Away (1:29)
5. Diamond (4:42)
6. When? (2:24)
7. For Renee (3:25)
8. The Day of Neverending (4:12)
9. Queen of Greed (2:40)
10. Fuck You All (4:11)
11. To An End (3:17)
12. The Fourth (3:34)
13. As I'm Dreamin' (4:28)
Personnel
Edit
Scott Reeder - All Instruments, Vocals, Recording, Mixing
Danny Carey - Drums (8)
John Golden - Mastering
External Links
Edit
References
Edit
Template:Scott Reeder
Community content is available under
CC-BY-SA
unless otherwise noted.