Treasure Cat


Background information
Origin
Morgantown, West Virginia, USA
Genres
Stoner Rock, Desert Rock, Rock and Roll
Years active
2003 - 2010
Labels
Underdogma
Associated acts
Karma To Burn, Sons of Alpha Centauri, Alpha Cat, NYC, Creek
Website
MySpace
Treasure Cat were an instrumental stoner rock band from Morgantown, West Virginia. Active between 2003 and 2010 this band was notable for being the main project of one Will Mecum between the first and second tenures of Karma To Burn. The bands sound, as similar to Karma, was driving instrumental rock accentuated by wild, unpredictable bass grooves and driving percussive rhythm.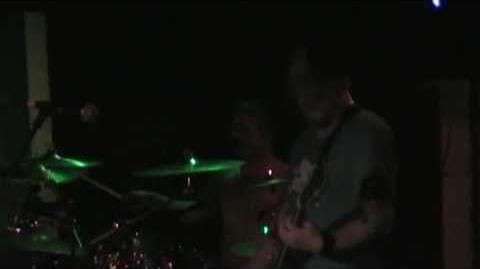 Treasure Cat was formed by Mecum, Cross and Brewer int he wake of their respective previous bands all dissolving, getting together and jamming out instrumental rock. With their earliest known show on Halloween in 2003 the band mostly played shows in the West Virginia and Maryland areas. Eventually the group would self-release a studio album in Choice Cuts and collaborate with Sons of Alpha Centauri for a split album, three tracks being a work incorporating both groups as Alpha Cat.
The band's last known shows to date were in early 2010, a couple of which shared along with the newly reformed Karma To Burn at the time.
Discography
Edit
Will Mecum - Guitar (2003 - 2010)
Matt Cross - Bass (2003 - 2010)
Roy Brewer - Drums, Percussion (2003 - 2010)
External Links
Edit
References
Edit
Community content is available under
CC-BY-SA
unless otherwise noted.