Thorr's Hammer
was a short lived death/doom band that lasted for six weeks between the winter of 1994 and sometime in 1995. Notably it features
Stephen O'Malley
and
Greg Anderson
in one of their earliest projects together, predating
Burning Witch
and
Sunn O)))
. They hailed from Ballard,
Seattle
,
Washington
while vocalist
Runhild Gammelsæter
originated from Norway.
Formation
Edit
Thorr's Hammer was formed in Ballard, Washington by Greg Anderson and Stephen O'Malley during winter 1994-1995. Soon after, Runhild Gammelsæter, then a 17-year-old Norwegian exchange student, joined the band as vocalist/lyricist. The band reached its final form when Jamie Sykes and James Hale joined. The band was active only for six weeks during which it played two gigs and recorded a demo and an EP entitled Dommedagsnatt. The band disbanded after Gammelsæter's return to Oslo, Norway.[1]
Aftermath and Reunions
Edit
Greg Anderson, Stephen O'Malley and Jamie Sykes went on to form Burning Witch in the wake of the band's dissolution. Runhild Gammelsæter went on to get a PhD in cell physiology from the Faculty of Medicine of the University of Oslo. On 1 April 1998, Dommedagsnatt was re-released with a bonus live track (And in the 2004 reissue a full live set) as the very first release on Southern Lord Records.
O'Malley, Anderson and Gammelsæter would collaborate again with Sunn O))), perfoming live with the band in 2002[2] and recording vocals for "The Gates of Ballard" (The song title likely a reference to their days in Thorr's Hammer) on the album White1.
Thorr's Hammer would reunite in 2009 at Supersonic Festival in Birmingham, England. A second reunion set curated by Tom G. Warrior happened at Roadburn Festival in 2010.
On 17 April 2018 in lieu with Southern Lord's 20th Anniversary, a vinyl edition of the band's Roadburn performance would be released as part of the silver anniversary subscription series, under the name Live By Command of Tom G. Warrior.[3] This live album would be officially released on 24 June 2019.[4]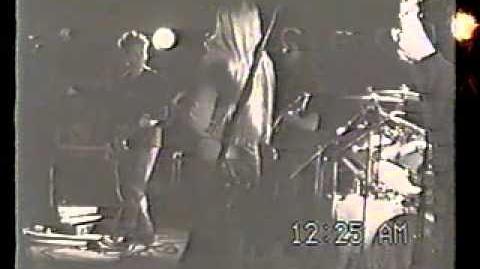 Discography
Edit
References
Edit
Community content is available under
CC-BY-SA
unless otherwise noted.