Solarfeast


Background information
Origin
Palm Springs, California, USA
Genres
Desert Rock, Punk Rock
Years active
1991 - 1995
Labels
Milk Sop, El Camino
Associated acts
Sons of Kyuss, Vic du Monte, Fatso Jetson, the Green Monarchs, HORNSS, Deep Dark Robot, The Jack Saints, The Chuck Dukowski Sextet, All Souls, Evolution's End
Website
Solarfeast on Lo Sound Desert
Solarfeast was an American stoner rock/punk rock band originating from Palm Springs, California. Though short-lived the band gained a positive reputation in the Palm Desert Scene, often performing at generator parties with the likes of Unsound, Yawning Man and Kyuss. This band was founded by Chris Cockrell in what would be his first project under the Vic du Monte moniker and the first band he'd be involved with after leaving Sons of Kyuss, along with drummer Tony Tornay, bassist Nick Nava and guitarist Mike Moracha.
The band first performed live in 1992 in Indio, California. Images of this were posted on YouTube in 2008. These images can also be seen in the trailer (2012) of the documentary Lo Sound Desert by Joerg Steineck. In their run the band largely played in California, initally releasing a 7" single and then releasing their only album Gossamer in 1995, produced by Brant Bjork and released under his first label El Camino. Solarfeast managed to share the stage with the likes of Acid King, Melvins, Kyuss
When Solarfeast broke up all four members would embark on other projects. Vic du Monte would re-locate to Germany and perform under that moniker starting in the 2000s. Tornay would become a founding member of Fatso Jetson in 1994, along with being a photographer for many desert rock bands. Moracha and Nava would found The Jack Saints, a punk rock band, in 1995. Later the duo would move to San Fransisco and found a doom/sludge band known as HORNSS in 2010.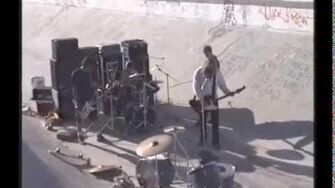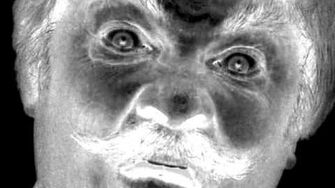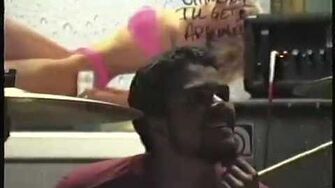 Vic du Monte - Guitar, Vocals (1991 - 1995)
Tony Tornay - Drums (1991 - 1995)
Mike Moracha - Guitar (1991 - 1995)
Nick Nava - Bass (1991 - 1995)
John Hall - Drums (1992)
Brant Bjork - Drums (1993)
Community content is available under
CC-BY-SA
unless otherwise noted.