Sodden Jackal

Complete fold-out of the original 1983 Invictus Records pressing.
Extended play by The Obsessed
Released
1983
Recorded
January 1983 at Catch a Buzz Studios in Virginia, USA
Genre
Doom Metal, Hard Rock
Length
8:48
Producer
The Obsessed
The Obsessed chronology
Debut Release
(N/A)
Sodden Jackal
(1983)
The Obsessed
(1990)
Sodden Jackal (Also known simply as The Obsessed) was the debut release of Maryland doom metal band The Obsessed, released in 1983 on Invictus Records.
Background
Edit
In the early 1980s, along with a multitude of demos, The Obsessed would record a trio of songs for release as a self-released 7". This would be the only release the band would put out in their initial run along with an appearance on Metal Massacre VI on Metal Blade Records with the song "Concrete Cancer" (Released in 1985.).
All three songs would appear on the Incarnate compilation. In 2012, to celebrate the reunion of the band, this 7" would be re-issued by TKO Records.
The Obsessed would re-record "Sodden Jackal" for the band's fourth album Sacred, released in 2017.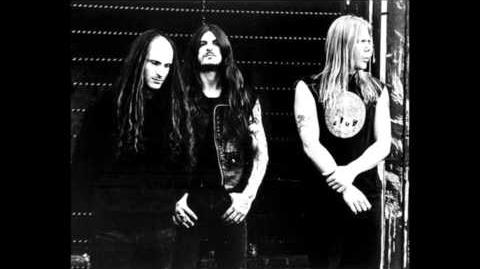 Tracklist
Edit
A1. Iron & Stone - 3:00
A2. Indestroy - 1:31
B. Sodden Jackal - 4:17
Personnel
Edit
Scott Weinrich aka Wino - Guitar, Vocals
Mark Laue aka Professor Dark - Bass
Dave Flood aka The Slave - Drums, Artwork, Graphics
Bob Dunbar - Engineer
Dave Dunbar - Engineer
External Links
Edit
References
Edit
Community content is available under
CC-BY-SA
unless otherwise noted.