Samurai

Miki Curtis in the 1970s.
Background information
Also known as
Miki Curtis & Samurai
Origin
Japan
Genres
Progressive Rock, Psychedelic Rock, Hard Rock, Japanese Folk
Years active
1967 - 1971
Labels
Philips, P-Vine
Associated acts
Friends, Free, The Faces, Far East Family Band, String Driven Thing, Van Der Graaf, Micky Curtis & His City Crows, The Renegades, Filthy McNasty
This is the page for the late 60s/early 70s Japanese prog rock band Samurai. For other instances of Samurai, visit Samurai (disambiguation)
Samurai was a short-lived prog/hard rock band active in the late 1960s. Not to be confused with the band of the same name renamed from The Web, this band was started by rockabilly singer/actor Miki Curtis along with fellow Japanese and European musicians, creating a mix of hard rock, psych, prog and Japanese folk. In their time of activity they made two albums.
Samurai was led by vocalist/flautist Miki Curtis, who previously played rockabilly music. They went to Europe in late 1967, picking up some European members and thus becoming half-Japanese. In London they recorded a single and their debut album, the double-LP Samurai a.k.a. Miki Curtis & Samurai, as well as a single only released in Italy. They should not be confused with the UK group of the same name, who released a self-titled LP on Greenwich in 1971.
Their second album Green Tea (Released in 1970) was simply a single-LP repackaging of the debut only released in Japan, to where the band had returned. In 1971 the band released Kappa. The band played a varied kind of psychedelic progressive rock, occasionally a bit hard-rocking, with jazzy and exotic Asian touches and with a 22-minute closing jam. They've been compared by Vernon Joyson to Andwella's Dream and early Traffic. Both albums were was reissued on CD by P-Vine. The bass player, Tetsu Yamauchi, was later in Friends, Free and The Faces, as well as pursuing a brief solo career. Drummer Yujin Harada was later in the last incarnation of Far East Family Band. Graham Smith, credited on harmonica on the first 2 albums, is probably the same person who later played violin in String Driven Thing and Van Der Graaf.
Discography
Edit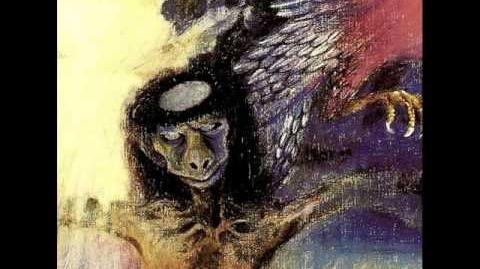 Samurai (1970, Metronome)
Green Tea (1977, Phillips; Re-packaging of the self-titled record)
Kappa (1971, Phillips)
Miki Curtis: Vocals, Flute
Joe Dunnet: Guitar
Yamauchi Tetsuo: Bass
Harada Yuji: Drums
John Redfern: Organ
Hiro Izumi: Guitar, Koto
Mike Walker: Vocals, Piano
Graham Smith: Harmonica
External Links
Edit
References
Edit
Community content is available under
CC-BY-SA
unless otherwise noted.