RidingEasy Records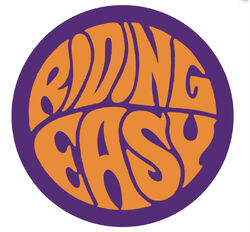 Record label information
Background
Edit
Formed in 2013 out of the sleepy beach town of Hermosa Beach, Los Angeles, RidingEasy Records (formerly EasyRider Records) is home to Monolord, Electric Citizen, Mondo Drag, Salem's Pot, Sons of Huns, Electric Citizen, Slow Season, Old Man's Will, The Well, Spiral Shades, Aleph Null, The Picturebooks, Holy Serpent, Blackout, Spelljammer.
Slow Season
Mondo Drag
Electric Citizen
Spelljammer
Shooting Guns
Here Lies Man
Salem's Pot
Blackout
The Well
Holy Serpent
Svvamp
R.I.P.
The Picturebooks
Danava
Brant Bjork
Old Man's Will
Blackwater Holylight
Insert Band after Bullet Point
Insert Band after Bullet Point
Insert Band after Bullet Point
Selected Discography
Edit
Sateen
Pagan Science
Westing
Vaenir
External Links
Edit
http://www.ridingeasyrecs.com/ https://soundcloud.com/easyriderrecords https://twitter.com/easyriderrecord?lang=en https://www.facebook.com/ridingeasyrecords/ https://www.youtube.com/user/EasyRiderRecords
References
Edit
Community content is available under
CC-BY-SA
unless otherwise noted.