Mindfucker


Studio album by Monster Magnet
Released
March 23 2018
Recorded
2016 - 2017 at Studio 13 and Shorefire Recording Studios in Long Branch, New Jersey
Genre
Stoner Rock, Psychedelic Rock
Length
48:03
Label
Napalm Records
Producer
Dave Wyndorf, Phil Caivano, Joe Barresi, Morgan Stratton
Monster Magnet chronology
Cobras and Fire: The Mastermind Redux
(2015)
Mindfucker
(2018)
'TBA'
(TBA)
Mindfucker is the tenth studio album by the New Jersey rock band Monster Magnet, released circa March 2018 via Napalm Records. Notably the first album to feature bassist Chris Kosnik, Mindfucker sees the band drawing further into their psychedelic/garage roots, heavily inspired by the likes of The Stooges and The MC5.
Mindfucker would peak at #54 on the Billboard 200, along with #25 on the Hard Rock Albums charts, #9 on Independent Albums, #14 on the Heatseekers and #11 on the Tastemakers Charts.[1]
Background
Edit
On 31 October 2016 it would be announced that Monster Magnet would begin work on their tenth studio album that November, describing the album in progress as "full ahead rock" and "early-70s style Detroit rock ala The Stooges and The MC5.".[2] Wyndorf would also state that it would be the band's last album under contract with Napalm Records. By March of 2017 the album would be nearly finished. In an interview with The Talking Metal Podcast via Blabbermouth, Dave Wyndorf would explain the writing process for Mindfucker and recording at his current studios of choice:
"
"The way I write is different than a lot of people. I write the music in my kitchen [in Red Bank, New Jersey] and lay it all out, arrange everything, and [I] don't really write the lyrics 'till I've recorded everything. So I just sat here in the kitchen, wrote the songs and brought it to the band and worked it out with those guys. And then went into the studio, like a good rock man should, I did drums, bass, guitars and [we're] almost done. All we're waiting for now is for that idiot singer to complete the lyrics and sing them, and maybe put a couple of leads on, and then it'll be ready to go. So, at this point, I'll be mixing in March.

In Long Branch is where I did the drums and bass — at a place called Shorefire, which is a really, really great place. Total old-school studio; you'd think you were in 1972 in there — wood, big room, big glass…. like really, really hot. And then once all that's done, I take it out and go to a smaller place — Studio 13 in Red Bank, which is Phil Caivano's studio, the guitar player in MONSTER MAGNET and my co-producer. And then we start doing leads and vocals and all that kind of stuff.

It's full-on rock — shorter songs. Yeah, it's 'fight' music. Still 'psych' in a kind of garage-rock kind of way and sound, and you'll hear echoes and stuff like that, but it's less longform. The last bunch of records, I went on a psychedelic tinge, as is my right to do. But after I do a couple of records that are completely psychedelic, it just overtakes me to just rock — just go out there and pummel it. So it's fast tempo and a lot of Detroit-style… That's the best way I can describe it, 'cause Detroit had this spirit to it, and even a sound — kind of droney strings, but still rocking. It's what I needed to do in order to live continually in 21st Century, which is completely out of its mind. So I needed something… I take the psychedelic stuff and get all cerebral and kind of ruminate on what's going on in the world in my head and in my music. And then, when I get so disgusted with the way the world is, then I strike back with my music, or me, in this way. So it makes sense."

"
 

— Dave Wyndorf, Talking Metal Podcast via Blabbermouth

[3]
Monster Magnet would debut the title track to Mindfucker during their European tour in 2017. On 12 December 2017 details on the album would be announced, including a track list and it's March release date.[4] A video for "Mindfucker" would be unveiled in February 2018.[5] A lyric video would be released for "I'm God" along with a music video for "Ejection", a cover of Robert Calvert from his 1974 album Captain Lockheed and The Starfighters.
Mindfucker would be released on 23 March 2018 via Napalm Records, on CD and double LP. Mindfucker would see positive reception from several critics such as Blabbermouth (8.5/10),[6] Metalwani (8.5/10),[7] Purerawk (4/5),[8] Maximum Volume Music (10/10),[9] Cryptic Rock (4.5/5),[10] The Sludgelord,[11] The Obelisk[12] and Echoes and Dust[13] among others.
Tracklist
Edit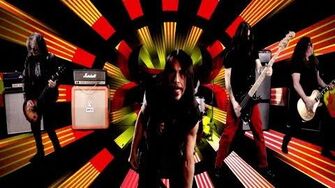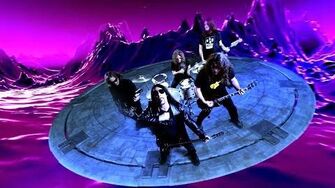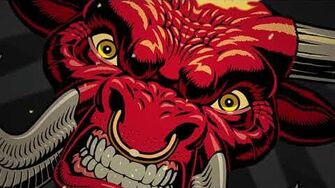 All songs written by Dave Wyndorf except where noted.
1. Rocket Freak (3:30)
2. Soul (5:27)
3. Mindfucker (4:59)
4. I'm God (6:16)
5. Drowning (7:21)
6. Ejection (3:27) (Robert Calvert)
7. Want Some (5:49)
8. Brainwashed (3:22)
9. All Day Midnight (3:59)
10. When The Hammer Comes Down (5:47)
Personnel
Edit
Dave Wyndorf - Guitar, Keyboards, Vocals, Producer
Phil Caivano - Guitar, Bass, Backing Vocals, Engineer, Producer
Bob Pantella - Drums, Percussion
Garrett Sweeny - Guitar
Chris Kosnik - Bass
Tim Cronin - Third Eye and Overkill Horn
Carrie Wyndorf - Backing Vocals (6)
Rob Leecock - Album Artwork
Forefathers - Layout
Morgan Stratton - Producer
Evil Joe Barresi - Mixing, Producer
Dave Collins - Mastering
External Links
Edit
References
Edit
Community content is available under
CC-BY-SA
unless otherwise noted.