Milking The Stars:
A Re-Imagining of Last Patrol


Studio album by Monster Magnet
Released
November 14 2014
Recorded
2012 - 2014 at Studio 13 and Shorefire Recording Studios in Long Branch, New Jersey
Genre
Stoner Rock, Psychedelic Rock, Space Rock
Length
74:43
Label
Napalm Records
Producer
Dave Wyndorf, Phil Caivano
Monster Magnet chronology
Last Patrol
(2013)
Milking The Stars:
A Re-Imagining of Last Patrol
(2014)
Cobras and Fire: The Mastermind Redux
(2015)
Milking The Stars: A Re-Imagining of Last Patrol is a studio album by the New Jersey rock band Monster Magnet. Released in November 2014 just thirteen months after Last Patrol, Milking The Stars is a "re-imagined" version of the album with new songs, re-worked arrangements and two live cuts.
Background
Edit
On 10 September 2014, following a successful tour in support of Last Patrol, Monster Magnet would announce Milking The Stars, describing the album as a "What if?" alternate reality. The album features two live songs recorded at the AB in Belgium circa 2014, serving as a introduction to Chris Kosnik in the band.[1] The band would also premiere one of these re-worked songs in "No Paradise For Me" on that same day.[2]
Milking The Stars was released on 14 November 2014 in continental Europe, 17 November 2014 in the UK, and 18 November 2014 in the US and Canada. It would attain positive reviews from the likes of The Obelisk,[3] Smells Like Infinite Sadness,[4] Louder Sound,[5] New Noise Magazine[6] and Metal Temple, the last of whom awarded the album a perfect 10/10.[7]
Tracklist
Edit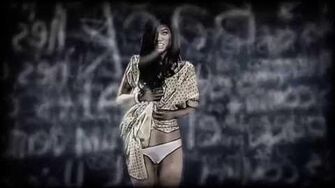 All songs written by Dave Wyndorf except where noted.
1. Let The Circus Burn (7:25)
2. Mindless Ones '68 (5:22)
3. No Paradise For Me (5:34)
4. End of Time (B-3) (6:36)
5. Milking The Stars (7:19)
6. Hallelujah (Fuzz and Swamp) (5:01)
7. I Live Behind The Clouds (Roughed Up and Slightly Spaced) (4:35)
8. Goliath Returns (3:30)
9. Stay Tuned (Even Sadder) (6:01)
10. The Duke (Full On Drums 'N Wah) (5:25) (Wyndorf, Phil Caivano)
11. Last Patrol (Live at The AB, 2014) (11:14)
12. Three Kingfishers (Live at The AB, 2014) (6:41) (Donovan Leitch)
Personnel
Edit
Dave Wyndorf - Guitar, Keyboards, Vocals, Producer
Phil Caivano - Guitar, Bass, Engineer, Producer
Garrett Sweeny - Guitar, Sitar
Bob Pantella - Drums, Percussion
Chris Kosnik - Bass (11, 12)
Matt Forman - Organ (2)
Kim Bullard - Organ (4)
John Sumrow - Cover Artwork, Additional Painting
Chris Ryall - Art Consultation
Ryan Clark - Design
Andreas Markaritzer - Additional Layout
Joe DeMaio - Assistant Engineer
Evil Joe Barresi - Mixing
Jun Murakawa - Mixing Assistant
Dave Collins - Mastering
JP - Mastering
External Links
Edit
References
Edit
Community content is available under
CC-BY-SA
unless otherwise noted.