Melvins Live At Third Man Records

Album cover with photography by Jo McCaughey.
Live album by Melvins
Released
September 10 2013
Genre
Sludge Metal
Length
41:11
Producer
Vince DeFranco
Melvins chronology
Everybody Loves Sausages
(2013)
Melvins Live At Third Man Records
(2013)
Tres Cabrones
(2013)
Melvins Live At Third Man Records is a live album by Melvins, recorded live to acetate in 2013 on a mini-tour at Jack White's Third Man Records in Nashville, Tennessee.
Background
Edit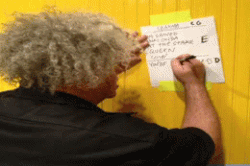 On May 2, 2013, along with a string of other dates including appearances at Maryland Deathfest and Scion RockFest, The Melvins announced a show at Third Man Records. As per their policy, Third Man records all live performances and puts most of them to vinyl.
On May 31, the day of the show, Third Man jokingly posted a Vine depicting Jack White adding "Hunny Bucket" to the set list.[1]
The live album was released on September 10, 2013 in an unlimited pressing on black and a pressing of black-and-blue split vinyl limited to 150 (As a "ticket" for the people in attendance to the actual show.)
Tracklist
Edit
A - Charmicarmicat (19:45)
B1 - It's Shoved (2:34)
B2 - Anaconda (2:18)
B3 - At The Stake (7:22)
B4 - Queen (2:24)
B5 - Cow (2:05)
B6 - Your Blessened (3:43)
Personnel
Edit
Buzz Osborne - Guitar, Vocals
Dale Crover - Drums, Vocals
Coady Willis - Drums, Vocals
Jared Warren - Bass, Vocals
Julian Baker - Design
George Ingram - Mastering
Wes Garland - Assistant Mastering
Jo McCaughey - Photography
Vance Powell - Recording
Eddie Spear - Recording Assistant
Joshua V. Smith - Recording Assistant
Mindy Watts - Recording Assistant
References
Edit
↑ Third Man Records' Vine PageAccessed 8th November 2016
Community content is available under
CC-BY-SA
unless otherwise noted.