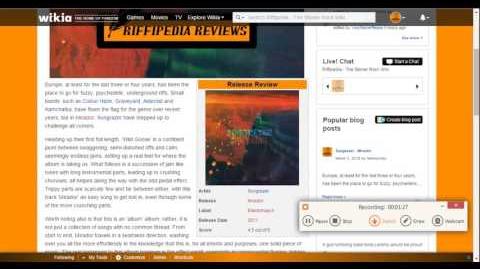 Welcome to Riffipedia - The Stoner Rock Wiki, a place to find and add information about the wider stoner rock scene; a scene that includes stoner rock and stoner metal, doom metal, sludge metal, drone and psychedelic rock. Riffipedia is all about helping to expand the greatest music scene in the world and making sure every fan has a chance of finding out about any aspect of it. A place where you can:
Find and add info about every aspect of the stoner rock scene - from albums and record releases to venues and websites and everything in between.
Give your views on any album or show in the Riffipedia Reviews section.
Post blogs about any aspect of the stoner rock scene in the Riffipedia Opinions section.
Chat with other members of the stoner rock community in our forums.

Riffipedia - The Stoner Rock Wiki is the Wikipedia of the stoner rock scene... and more. A site where anybody can add information or their opinions about this amazing music scene. The whole success of Riffipedia relies on the involvement of the people of this scene. A community of people all bonded by our love of anything downtuned, psychedelic, fuzzy and heavy. 
So sign up and get involved today to help make Riffipedia - The Stoner Rock Wiki the Holy Mountain of the stoner rock community.
If you want to get involved in Riffipedia, click on the buttons below.
If you need help with anything on the site, click one of the buttons below.
Check out pages on specific subjects by clicking the buttons below.
Other Sites of the Stoner Scene
Riffipedia is not aligned with any of the following sites, but is more than happy to promote and share their existence to those interested. Visit the following for news and reviews.
I have some interesting news to report concerning Riffipedia today. We have been granted permission to post images containing nudity in certain contexts; those contexts being when it appears on album covers or concert posters and has artistic intent. As far as I know, we are one of only two Wikia sites that have the exception regarding album artwork (the other being LyricsWikia) and we are the only Wikia with permission to show nudity in concert artwork. …

Read more >
Click on the above leaflet to share it on Facebook and spread the word about Riffipedia
To add a page, type the page title in the box below and then click create.
To add a photo, click the camera icon below.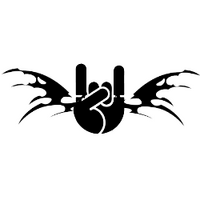 Community content is available under
CC-BY-SA
unless otherwise noted.