Lysol

An original pressing of Lysol.
Studio album by Melvins
Released
1992
Recorded
1991 at Razor's Edge Studio in San Francisco, California, USA
Genre
Drone Doom, Sludge Metal, Noise Rock, Grunge
Length
31:23
Producer
Jonathan Burnside, Melvins
Melvins chronology
Joe Preston
(1992)
Lysol
(1992)
Houdini
(1993)
Lysol (also known as Melvins, Untitled and Lice-All) is the fourth studio album by the Melvins, released in 1992 on Boner Records. Notably it's the only studio album to feature Joe Preston, the shortest Melvins album at just over thirty-one minutes and the side A duo of "Hung Bunny" and "Roman Dog Bird" being highly influential to the then-developing drone metal genre, having an influence on the likes of Earth, Boris,[1] Nadja, Tia Carrera[2] and Sunn O)))[3] to name a few.
The album also notably features three cover songs: Flipper's "Sacrifice" (from the album Gone Fishin) and Alice Cooper's "Second Coming" and "The Ballad of Dwight Fry", both from the album Love It to Death. The band also released a music video for "With Teeth" which was, in essence, their first music video.
Background
Edit
Sometime after recruiting Joe Preston on bass Melvins would begin work on their next album. According to the band and the Melvins' official website in the 2010s a blurb stated that Lysol was recorded in less than a week.[4] In an interview with The Village Voice, Crover would clarify that the album was recorded in four days with a budget of $500 USD, working again with Jonathan Burnside. The band was unsure initially whether to list it as a LP or an EP but ultimately labeled it as a LP on suggestion from Tom Flynn when word got out Atlantic expressed interest in signing them. Melvins actually presented Lysol to Atlantic as an example of what they sounded like and the label chose to sign them.
Despite the short recording cycle the album had some issues, notably some of the instruments sound bleeding together. The snare had some issues so the band actually sampled a single snare crack from "D'yer Maker" by Led Zeppelin, rigging a primitive trigger system with a keyboard sampler and timed delay.
In an interview with The Village Voice, Buzz and Dale would talk about the album:
"
"[Buzz] We knew we wanted to do a record that would be totally opposite. I didn't want to be perceived as somebody that was going for the gold, the brass ring. I think the same way as I ever did. And here was the record to prove it.

[Dale]I remember we went to Atlantic Records and played them Lysol, like, 'Here's what we're doing now,' They didn't bat an eye... It was, 'OK, cool. You guys wanna do a deal?'

[Dale; On the reception of Lysol]I was kind of surprised when people actually did like that record. Certainly not everybody did. We ended up opening some shows for Soundgarden. We opened with that song. After the first night, there was a review in the paper where the guy was like, 'This band Melvins played and all they did was get up there and play one note for an hour!' I think the next night we actually did just play one note.

[Buzz; On Preston's performance] As far as [Preston's] influence on that record, I thought he played the songs that I wrote fine.

[Buzz; On the lyrical theme of "With Teeth"] The lyrics are meant to convey a sense that you're doing the best job that you can, regardless of whatever it may be. Everything's fine because you did the best that you could do. That's all anybody can ask."

"
 

— Melvins, Village Voice

[5]
About 15,000 copies of Lysol were pressed in 1992 on CD, Vinyl and Cassette in the initial pressings. Boner Records were unaware that Lysol was a registered trademark in the United States until after the batch was pressed. Lysol sent a private detective to go undercover as an interviewer for a magazine to collect information and then notified Flynn about the trademark and their desire to not have the name associated with the album, to Flynn's baffled reaction as to why they would "sneak" and "not just tell them". Notably this all happened before the album was even properly released and the band never asked to use the trademark.[6] Boner officially retitled the record Melvins and covered the word Lysol with black tape on the front of the jackets and booklets and with black ink on the spines. Early after the initial release, the tape and ink were easily removed, and many fans did so. Later, attempting to remove the tape would result in severe damage. Subsequent printings omitted the word Lysol entirely and copies with the "Lysol" title, barring any major damage, are now collectors items.
While the vinyl has grooves to separate each song the CD version notably has all six songs in one unabridged track, which was done intentionally to prevent people from skipping the first song and listen to the album completely unabridged. The album in itself has some inside jokes in that Joe's name is placed in big, bold letters on the back of the CD. Allegedly this was due to Preston complaining that he wasn't getting enough credit on the album and fired in July 1992 after a tour with GWAR. In 2015 the album would be re-issued (In a package with Eggnog) as Lice-All as a means to keep the phonetic recognition without breaching the tradmark. Lice-All in itself shares name with a lice-killing shampoo and a Wacky Packages trading card.[7]
Lysol has attained near-universal praise from retroactive critics in the years since it's release from the likes of AllMusic,[8] Trouser Press,[9] From Corners Unknown,[10] Julian Cope,[11] Metal Reviews,[12] Fucked By Noise[13] and The Obelisk[14] to name a few.
Tracklist
Edit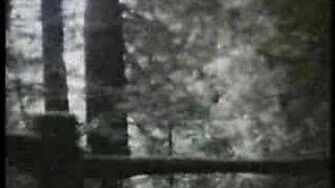 All songs written by Buzz Osborne except where noted. No edition of the album gives a track listing. In the CD edition, the entire six song program is presented as one continuous and unbroken track.
1. Hung Bunny (10:42)
2. Roman Dog Bird (7:38)
3. Sacrifice (Will Shatter) (6:11)
4. Second Coming (Alice Cooper) (1:14)
5. The Sallad of Dwight Fry (Michael Owen Bruce, Cooper) (3:11)
6. With Teeth (2:26)
Personnel
Edit
King Buzzo - Guitar, Vocals
Joe - Bass, Vocals
Dale - Drums, Vocals
Jonathan Burnside - Engineer
Cyrus Edwin Dallin - Artwork
External Links
Edit
References
Edit
Community content is available under
CC-BY-SA
unless otherwise noted.