Love Monster

Cover for the original demo.
Extended play by Love Monster
Released
1988
Recorded
Summer 1988 in Red Bank, New Jersey, USA
Genre
Psychedelic Rock, Stoner Rock, Garage Rock
Length
37:26
Label
Cool Beans (Original)
Wrong Way Records (Reissue)
Producer
Dave Wyndorf
Love Monster chronology
Love Monster
(1988)
Love Monster is a demo by the project of the same name, released in the fall of 1988. Love Monster is Dave Wyndorf performing under an alias a year before the formation of Monster Magnet (And often erroneously credited to that band.). Wyndorf notably performs all the instruments on this demo along with singing. The original cassette was released by Cool Beans Records (Whom also released side-projects involving members of Monster Magnet and even Monster Magnet's first demos.) while the reissue was released via Wrong Way Records in 2001, limited to 3000 copies.
Notably the song "Atom Age Vampire" would be re-recorded as "No Vacation" for Monster Magnet's 2007 album 4-Way Diablo.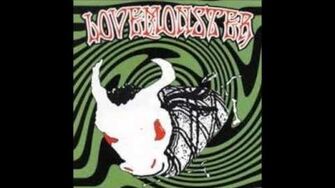 Tracklist
Edit
All songs written by Dave Wyndorf except "I'm Five Years Ahead Of My Time" was originally performed by The Third Bardo.
1. Love Monster (4:53)
2. War Hippie (4:00)
3. Poster (5:03)
4. Atom Age Vampire (4:58)
5. Brighter Than The Sun (3:50)
6. I'm Five Years Ahead Of My Time (4:02) (Rusty Evans, Victoria Pike)
7. Snoopy (10:40)
Personnel
Edit
External Links
Edit
References
Edit
Community content is available under
CC-BY-SA
unless otherwise noted.