Kohana


Background information
Origin
Thessaloniki, Greece
Genres
Stoner Rock
Years active
2019 - Present
Website
Kohana Facebook
Kohana are a stoner rock band based out of Thessaloniki, Greece. Beginning in 2019 and drawing from elements of alternative rock and grunge, this band's bio describes the following:
Kohana is a rock band from Thessaloniki. The band combines 90s grunge fast-paced drums and gritty vocals with stoner rock heavy basslines and guitar riffs. Spanning from smooth instrumental sections to headbanging mayhem, Kohana's sound is raw and intense.
Kohana would work towards a debut EP through the summer of 2019, occasionally playing live with session bassists. Eventually they would release their debut EP Blaze on 11 February 2020. The band is currently working on a debut full-length set for a summer release.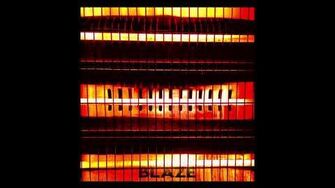 Blaze (Extended Play) (2020)
TBA (Studio Album) (2020)
Tony Raud - Guitar, Vocals (2019 - Present)
John Pyrpos - Guitar (2019 - Present)
Spiros Kouroubetsis - Drums (2019 - Present)
Spyros Vergos - Live Bass (2019)[1]
Community content is available under
CC-BY-SA
unless otherwise noted.