Keef Transmissions

Album cover for Keef Transmissions. Design by Cory Fusting.
Live album by Dirtbag
Released
July 27 2015
Genre
Sludge Metal, Doom Metal
Length
34:16
Producer
Mike Bray, Chris Wheeler, Cory Fusting, Joshua Hackney, Logan Hollis
Dirtbag chronology
Dirtbag
(2014)
Keef Transmissions
(2015)
Sinking Ship
(2016)
Keef Transmissions is a live album by Lexington doom/sludge band Dirtbag, released via Doodlehound in 2015.
Background
Edit
Keef Transmissions was a collaborative project between Dirtbag and Louisville-based artist Doodlehound (Cory Fusting), who had prior involvement with the band as far as designing their first CD and various flyers along with being personal friends. The idea was pitched in late 2014 of procuring the recording of the band's live performance at WRFL Studios (Performing the entire first album.) to which the band agreed. Keef Transmissions was officially released at the Highlands Taproom in Louisville, Kentucky on July 27, 2015 with Doodlehound art on display.
Keef Transmissions was built as a DIY project funded independently by Fusting. Along with the CD with original art in a plastic sleeve it featured art cards depicting various artworks by Fusting, some of which used for flyers and some art exclusive to the project. Some copies even had original art added in as a bonus and random statements on the back of the art cards along with the statement "This project was funded on scum money.".
This release was limited to 101 copies.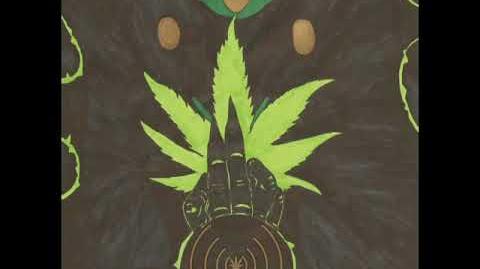 Tracklist
Edit
Father Paranoia (7:13)
Resurrection (5:07)
Malleus Maleficarum (Hammer of the Witches) (4:54)
Haunt (4:36)
Cast Out (6:03)
Existence Cutter (6:23)
Personnel
Edit
External Links
Edit
References
Edit
Community content is available under
CC-BY-SA
unless otherwise noted.