José Luis Armetta


Background information
Birth Name
José Luis Armetta
Alias
José Luis Topo
Occupation
Musician, Actor
Genres
Skate Punk, Punk Rock, Heavy Metal, Stoner Metal, Stoner Rock, Desert Rock, Doom Metal
Instrument(s)
Bass, Keyboards, Saxophone, Vocals
Years active
1985 - Present
Associated acts
Santoro, Solodolor, Los Natas, Dragonauta, Eight Hands For Kali, Taunus, Cuerno, Culto de Anubis, Massacre Palestina, Massacre
José Luis Armetta (Also known as José Luis Topo) is a bassist and vocalist based out of Buenos Aires, Argentina though at one point was residing in Spain. Active since the 1980s he is best known for his tenures with the alternative rock band Massacre and his tenure with the Argentina-based doom band Dragonauta.
Over a career spanning thirty-five years, Armetta has contributed to several musical projects in a wide range of musical styles along with being an actor and cinematographer.
Biography
Edit
Massacre (1985 - 1997)
Edit
Armetta's early career would begin performing with the band Massacre Palestina, whom formed in 1985 initially as a hardcore punk band. Armetta was in high school at the time along with the rest of the band. The band released a single 7" under this namesake in 1987, with their sound expanding into skate punk, rock and roll and alternative rock. After their first studio album, Sol Lucet Omnibus (1992), they were renamed Massacre, due to the attack on the Israeli embassy in Argentina to prevent their nickname "Palestine" from generating controversy.
The release of this album opened the doors for Massacre to participate as a support band for groups like Dee Dee Ramone and the Chinese Dragons, Agnostic Front; crowning with the shows that The Ramones gave at the Obras Sanitarias stadium in 1993. In that year the remembered rock festival was also held in Olmos prison, along with other bands of the genre such as Attaque 77, Pilsen, ANIMAL, Lethal and Hermética, among others and which was recorded and filmed to give rise to the album Radio Olmos and the never released film of the same name.
The following year they released Galería Desesperanza with the Iguana Records / BMG label. The album has eleven songs conceptually separated into three parts: perception, description and search, being the broadcast cut "Plan B: longing for satisfaction", which became a more than registered trademark for the group and its flagship song. In 1994, Massacre participated in the festival called Nuevo Rock Argentino, carried out throughout the interior of the Argentine Republic, which ended in Buenos Aires, at the Obras Sanitarias stadium, and which had bands such as Los Brujos as traveling companions, The Other Me, Dangerous Sparrows and The Knights of Burning among others.
For 1995, times of changes. After opening for Rollins Band and Danzig at the Obras Sanitarias Stadium, in front of about 5000 people, Massacre released L'alma occulta, a four-track EP recorded in London, England through the record company Discos Milagroso. Between February and March 1996, a new album entitled Juguetes Para Olvidar would be released, with the artistic production of the then bassist and singer of Fabulosos Cadillacs, Flavio Cianciarulo. That same year, the band was invited to participate in the Alternative Festival held on the Ferrocarril Oeste stadium field, along with Cypress Hill, Marilyn Manson and Nick Cave, among others. In 1997 Federico Piskorz would join on acoustic guitar, further changing the band's sound. Armetta would leave the band in 1997, with Luciano Facio (Uaita) as his replacement.
Relocation to Spain
Edit
Before moving to Spain Armetta would perform in a project known as Santoro between 1998 and 2001, alongside Vrede drummer Gonzalo Espejo, Los Natas guitarist Sergio Chotsourian and studio engineer (Also future Los Natas bassist) Gonzalo Villagra. The band recorded a single demo and studio album at Abasto Studios. At some point around this time Armetta was working in film and by 2000 had moved to Spain, his earliest known band at that time was the stoner metal band Taunus. Taunus only released a single demo.
Armetta would also be involved with a project known as Eight Hands For Kali, in collaboration with members of Great Coven (Among them one Tasos Danazoglou, future bassist for Electric Wizard and his own black metal bands Satan's Wrath and Diavolos). This project composed an EP in 2005 entitled Mount Meru, followed by a single-song album spanning fifty-five minutes entitled Himalayan Necromantia. However this band would be short-lived as would a band Armetta would work with known as Cuerno, performing bass and vocals on a demo.
Armetta would visit Argentina through the 2000s, notably as a guest for Los Natas in studio and live, notably the band's cover of "Green Machine" by Kyuss. Armetta, Chotsourian, drummer Gustavo Rowek and legendary producer Billy Anderson would form Solodolor in 2006. The quartet would record three songs that would appear on two splits with Los Natas in 2008 and 2010, respectively. Notably the band did perform live in 2010 but would be short-lived due to the respective locations of each member.
Dragonauta
Edit
Armetta would join the long-standing doom metal band Dragonauta in 2009, beginning work on a third studio album. With Patricio Claypole as the producer the band would attain a much denser sound, close to the dark sounds of Black Sabbath, Celtic Frost and Electric Wizard and leaving behind the most jazzy and Spanish guitar environments of previous albums. The great melodic and lyrical work of el Topo as a singer is perceived (lyrics in English and Spanish coexist perfectly), thus generating songs that would become classics over time, such as "Death and Destruction", "World of Violence" or "God Half Blind ". Cruz invertida would see release circa 2010 via Tommy Gun Records to positive reviews. Between 2009 and 2011 the band devoted itself purely and exclusively to presenting the album, playing almost every weekend, and even on Mondays in the well-remembered Nasty Mondays and Thursdays in the Sabbath Thursday series. "Cruz Invertida" would be praised in the Argentinian metal scene.
After almost two years without releasing an album and playing sporadically during the end of 2011 and all of 2012, Omega Pentagram is released the following year. The same line-up but a totally different album from its predecessor, from the sound, composition and execution and even conceptually. A perfect twist, Dragonauta was once again a step beyond its genre peers. At the end of 2014, El Topo decided to move away and shortly after, Ariel Solito would join the band, with Dragonauta slowly evolving into a progressive black metal band.
Discography
Edit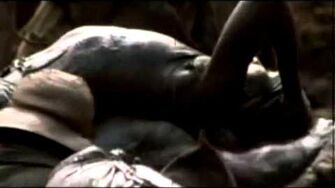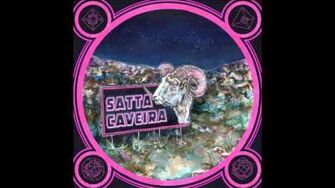 Massacre Palestina - Massacre Palestina (7" Single) (1987, Radio Tripoli)
Massacre - Sol Lucet Omnibus (Studio Album) (1992, Tommy Gun Records)
Massacre - Galería Desesperanza (Studio Album) (1994, Iguana Records)
Massacre - L'alma Occulta (EP) (1995, Discos Milagrosos)
Massacre - Juguetes Para Olvidar (Studio Album) (1996, Discos Milagrosos)
Taunus - Demo 00 (Demo) (2000, Self-Released)
Eight Hands For Kali - Mount Meru (EP) (2005, Pariah Child)
Eight Hands For Kali - Himalayan Necromantia (Studio Album) (2007, Pariah Child)
Cuerno - Rehearsal 2006 (Demo) (2006, Self-Released)
Solodolor - Solodolor / Los Natas (Split with Los Natas; Vocals on 3, 6, 7 on CD Version of Los Natas tracks) (2008, Buzzville)
Ararat - Música de la Resistencia (Lyrics) (2009, MeteorCity Records)
Dragonauta - Cruz invertida (Studio Album) (2010, Tommy Gun Records)
Cabrocordero - Namastie Qoh (Studio Album; Keyboards and Vocals on tracks 1, 4, 6) (2011, Self-Released)
Granada - Apocalyptic Metal (Studio Album; Vocals on "Corrosión moral") (2013, Tommy Gun Records)
Dragonauta - (c10 h10) 666 (EP; Vocals and Bass on 4,5) (2013, Self-Released)
Dragonauta - Omega Pentagram (Studio Album) (2013, Noiseground)
Satta Caveira - Satta Caveira (Studio Album; Vocals on "Dragonaut") (2015, Self-Released)
Culto de Anubis - Memoria y pensamiento (Studio Album) (2018, Self-
Filmography
Edit
Under Flag (Assistant Production Manager) (1997)
Vampira 2: Abiertas hasta el amanecer (Actor; Assistant Director) (1999)
The Snuff Game (Actor; Cinematographer) (2000)
Sangra Babylon (Actor; Cinematographer; Director) (2001)
External Links
Edit
References
Edit
Community content is available under
CC-BY-SA
unless otherwise noted.