Israel Pilgrimage

Promotional poster for the two shows in Israel.
Tour of
Om
Year
2007
Start date
December 5
End date
December 8
Shows
3
Region
Israel, England
Website
Om's official page
Om tour chronology
Israel Pilgrimage
(2007)
Israel Pilgrimage was a series of shows by Om in 2007. Notably, it featured two shows by the band in Israel, one of which featured a show in Jerusalem where they played for over five hours and the other in Tel Aviv where they played for over three.
Background
[
]
In fall of 2007 Om announced the second leg of their Pilgrimage US tour. Along with that were three other dates. Along with their scheduled appearance at Butlins Holiday Resort in Minehead for All Tomorrows Parties' Nightmare Before Christmas there were two dates scheduled for Israel.[1]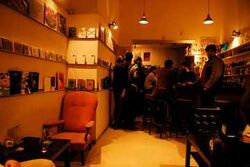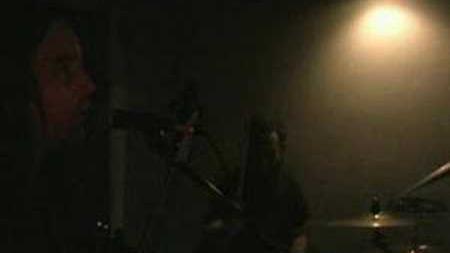 The first show of two was at Uganda Bar in Jerusalem, Israel. The band performed a selection of songs like "Bhima's Theme", "Flight of the Eagle" and "At Giza" before jamming for hours on end, unaware of how much time actually passed. While the actual time of the set itself isn't exact it's been speculated to have been anywhere from four to six hours. Al Cisneros spoke about the set in multiple interviews along with the experience of being in Israel:
"
"We had an opportunity, a promoter contacted us and facilitated in getting us out there. It was one of, if not the most memorable show thus far. We went to the Western Wall on the second day of Hanukkah in 2007. We spent the night prior to the show walking around the Old City. You could feel the vibrations in the air. It was overwhelming. On the actual day of show we were able to visit Golgotha. That experience put me into a completely different space. Our set started at 9 p.m. and ended around 3 a.m, but it didn't feel like that much time went by. It was kinda like a personal experience of relativity. It seemed as if only 45 minutes went by. The audience was with us at every note. We all cried together. I will always remember Jerusalem."
"
 

— Al Cisneros, AV Club

[2]
"
"That was in December of 2007. That show was totally unique. Many of our sets go very long, but that one specifically… it was pretty overwhelming, being in the region and having been to some of the sites locally prior to performing that night and going to the Dead Sea. We were there on the first or second day of Hanukkah at the Western Wall—seeing so many pilgrims doing their vespers. I was able to go to Golgotha and see that. It was incredibly intense, and by the time we were in the middle of songs, it was definitely a different experience. The show went into a morning, and it was sort of an offering of gratitude in a sense for me. And the audience was with every note of the performance. Nothing like it will probably ever happen again. It was really beautiful. It was overwhelming.

[As far as songs being extended or coming up with new material on the spot] Both. Things were extended—on their own it felt like—but were just readily there. It didn't feel like it went on that long. It was a personal experience of relativity."

"
 

— Al Cisneros, LA Record

[3]
It is ultimately unknown how much of the Club Uganda set was recorded beyond YouTube clips or the "Live At Jerusalem" album (see below).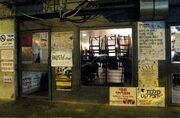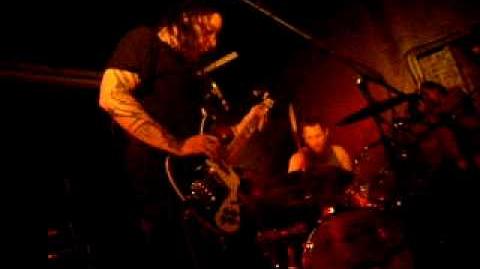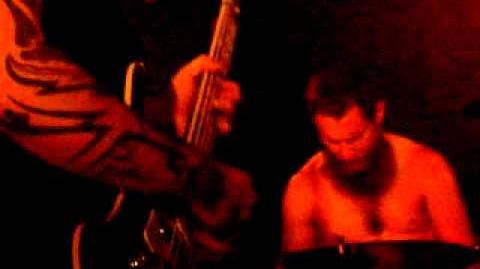 The next night, OM would perform at the Levontin 7 in Tel Aviv, Israel. Reportedly the set there went roughly three hours with portions of the set showing up on YouTube.
Finally, the string of shows would close out at Butlin's Holiday Resort in Minehead for All Tomorrow Parties' Nightmare Before Christmas. They would notably share the stage with Aphex Twin, GZA (Performing all of Liquid Swords), Julian Cope, The Heads and festival curator Portishead.
Dates
[
]
December 5, 2007 - Club Uganda, Jerusalem, Israel (with Dukatalon)
December 6, 2007 - Levontin 7, Tel Aviv, Israel (with Dukatalon)
December 8, 2007 - Butlin's Holiday Resort, Minehead, England (ATP Nightmare Before Christmas)[4]
Lineup
[
]
Om
[
]
Setlist
[
]
NOTE: What is listed here are only songs known to have been played each respective night. The full sets and exactly how long they jammed are unknown.
December 5
[
]
Flight of the Eagle
At Giza
Bhima's Theme
December 6
[
]
At Giza
Rays of the Sun - To The Shrinebuilder
Flight of the Eagle
Bhima's Theme
December 8
[
]
External Links
[
]
References
[
]