Inoxia Records


Record label information
Founded
1996
Distributors
Diwphalanx, Daymare, Pedal
Genre(s)
Drone, Stoner Metal, Psychedelic Rock, Shoegaze
Country of Origin
Japan
Based in
Shinjuku, Tokyo, Japan
Website
Inoxia Records Official
Inoxia Records is a label based in the Shinjuku prefecture of Tokyo, Japan. Largely associated with Boris, this label has put out several of their releases along with other works produced by Atsuo. In addition to releasing, Inoxia also distributes other Japanese labels such as Daymare Recordings, Pedal Records, and Diwphalanx Records.
Background
[
]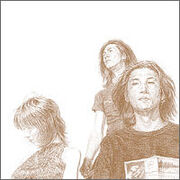 Inoxia's earliest known beginnings date back to 1996 with their first release being the From Koenji To Eternity compilation released that same year. Inoxia from that point would sporadically release CDs of Soft, Thermo and Boris. In 2002, Inoxia's first vinyl release would come in the form of 1970 / Wareruraido (Demos of two songs from Heavy Rocks.).
The first two Boris with Merzbow collaborations saw their release via Inoxia as did the Japanese version of Altar by Sunn O))) & Boris. The label only has done sporadic releases since, roughly one a year. To date the latest release through the Inoxia imprint is Live 06062014 by Japanese psych rock band Rollo, released in 2014.
Since the 2010s the majority of Boris' self-released material has come out through their Fangs Anal Satan artistic imprint.
Roster
[
]
Selected Discography
[
]
External Links
[
]
References
[
]