I Never Sleep is a single by Nick Oliveri and The Mondo Generator, released to promote the band's third album Dead Planet: SonicSlowMotionTrails. The titular single was originally written by the River City Rapists, a hardcore punk band Oliveri had previously been in from 1997 to roughly 2000. I Never Sleep was released as a promo CD-R with no insert and as a blue 7" single.
The B-Side bonus tracks stem from a liver performance at The Troubadour, Los Angeles, CA on 10 December 2003. Side A plays at 45RPM while Side B plays at 33 1/3 RPM.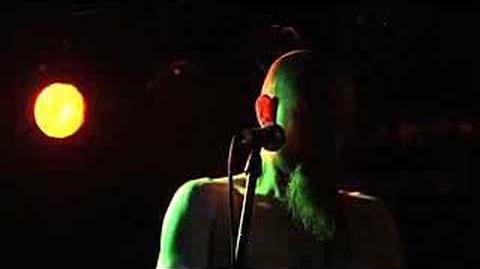 1. I Never Sleep (Nick Oliveri, Johnny Motard, Derek Meyers) (2:08)
2. Here We Come (Live in LA) (Oliveri) (1:53)
3. Allen's Wrench (Live in LA (Brant Bjork, Josh Homme) (3:00)
Nick Oliveri - Guitar, Bass, Lead Vocals, Producer
'Marc Diamond - Lead Guitar
Hoss Wright - Drums
April Dion - Backing Vocals
Blag Dahlia - Backing Vocals
Mathias Schneeberger - Guitar, Electric Piano, Recording, Mixing, Co-Producer
Community content is available under
CC-BY-SA
unless otherwise noted.