Heavy Rocks

Cover for Heavy Rocks.
Studio album by Boris
Released
April 26 2002
Recorded
July - September at Bazooka Studio in Shinjuku, Tokyo, Japan
Genre
Stoner Rock, Stoner Metal, Psychedelic Rock, Heavy Metal, Rock and Roll
Length
47:20 (Heavy Rocks)
7:35 (1970)
Producer
Boris
Boris chronology
Megatone (Boris With Merzbow)
(2000)
Heavy Rocks
(2002)
Akuma no Uta
(2003)
Alternative Cover
Heavy Rocks
is the fourth studio album by Japanese band
Boris
, released exclusively on UK/Quattro Discs in April 2002 and billed as the introduction to the "capital letter" version of Boris (aka
BORIS
). Heavy Rocks is best known for being the first Boris full-length to incorporate a stoner rock/fuzz rock style that the band would become known for. This album was also notable for featuring multiple guests collaborating on half the album including Lori S. (
Acid King
), Yamazaki Maso (Masonna), Masami Akita (Merzbow), Komi (The Abnormals) and Eddie Legend (The 5,6,7,8's, Mad 3, King Rocker, Space Combo, etc.).
Background
Edit
Boris began work on Heavy Rocks throughout the summer of 2001, working with a bigger label and stronger promotion leading up to the album's release. Music videos were shot for the tracks "1970" and "Korosu" and were originally viewable on FoodUnited's website. Both videos were later included on the 2003 DVD Live at Shimokitazawa Shelter.
Notably this is one of the only studio albums by Boris to have never seen a vinyl release.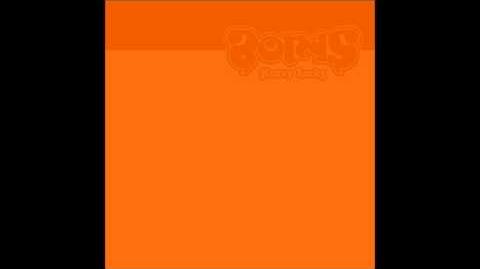 Tracklist
Edit
1. Heavy Friends (4:49)
2. Korosu (4:48)
3. Dyna-Soar (3:44)
4. Wareruraido (2:44)
5. Soft Edge (3:50)
6. Rattlesnake (2:16)
7. Death Valley (6:56)
8. Koei (3:54)
9. Kane -The Bell Tower of a Sign- (8:28)
10. 1970 (4:58)
Personnel
Edit
Takeshi - Bass, Guitar, Vocals
Wata - Guitar, Echo
Atsuo - Drums, Percussion, Vocals
Musical Guests
Edit
Lori S. - Vocals (1)
Maso Yamazaki - Analog Synthesizer (3)
Masami Akita - PowerBook (7)
Eddie Legend - Lead Guitar (8)
Komi - Vocals (9)
Technical Personnel
Edit
Tetsuya "Cherry" Tochigi - Main Engineer
Takumi Iyobe - Assistant Engineer
Osamu Kon - Assistant Engineer
Kazuhiko Itoh - Assistant Engineer
Souichirou Nakamura - Mastering Engineer
Higasayama "Hatchaku" Kunihito - Recording Crew
Fangs Anal Satan - Design
Furuyong - Logotype
Eri Shibata - Photography
1970 is a single by Japanese band Boris released by Inoxia Records. It features alternate studio takes of two of the songs from Heavy Rocks. The single was limited to 500 copies on black vinyl, and is currently the only way to hear any of Heavy Rocks on the format.
1. 1970 (4:49)
2. Wareruraido (2:36)
External Links
Edit
References
Edit
Community content is available under
CC-BY-SA
unless otherwise noted.