Great Coven


Background information
Origin
Barcelona, Catalonia, Spain
Genres
Epic Doom Metal
Traditional Doom Metal
Years active
2002? - 2004?
Labels
I Hate
Associated acts
Eight Hands For Kali, Sabbah Navahthani, Electric Wizard, Diavolos, Mirror, Satan's Wrath, Πορφυρία, Ätman-Acron, Aeonsgate, New Jack, Offense, Warchetype, Critical Mass, Last Black Revolver, Meanerva, Sabbath Ceremony, Voodoo, Descent Ark, Silence Equals Death, Virium, Wölfhead, Antropophobia, Basajaun, Camposanto, On the Rhoads
Website
Great Coven MySpace
Great Coven was a short-lived doom metal band originating from Spain, with other members hailing from other countries (Notably drummer Tasos being of Greek origin.). Notably the band released a single album entitled Viaticum in 2004 and then immediately disbanded, feeling that the members could not make a better epic doom metal album. Keryen, Jondix and Tasos would then form Eight Hands For Kali.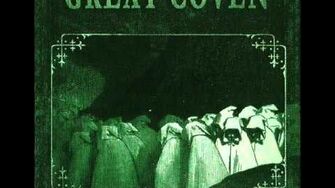 Discography
Edit
Viaticum (2004, Self-Released; 2006, I Hate)
Keryen - Bass
Tas - Drums
Jondix - Guitars
Iban Arrieta - Vocals
Sandor - Vocals
External Links
Edit
References
Edit
Community content is available under
CC-BY-SA
unless otherwise noted.