Everything Comes & Goes: A Tribute to Black Sabbath


Compilation album by various
Released
April 5 2005
Genre(s)
Experimental, Progressive Rock, Zeuhl, Avant-garde, Instrumental Rock, Folk, Electronic
Length
40:26
Label
Temporary Residence Limited
Everything Comes & Goes: A Tribute to Black Sabbath is a tribute album curated and produced by Jeremy DeVine and Temporary Residence Limited. Notably it features radically re-imagined versions of classic Black Sabbath songs. The CD edition would feature a four page v-fold cover booklet with metallic gold foil lettering. A vinyl edition would also be pressed in an unknown limited amount.
Notably "Reversible Sabbath" as performed by the Japanese zeuhl/prog band Ruins is a multitude of Sabbath covers in the same vein as their infamous Medley covers. Albeit in brief snippets, sections from well over a dozen Sabbath songs are covered.
Tracklist
Edit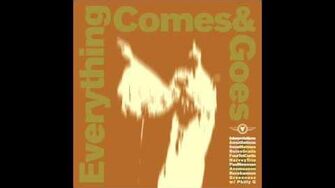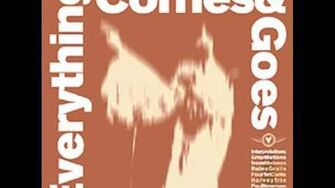 All songs written by Iommi, Butler, Osbourne, Ward.
1. Matmos - F/X (1:48)
2. Ruins - Reversible Sabbath (2:35)
3. Grails - Black Sabbath (4:16)
4. Four Tet - Iron Man (4:14)
5. Curtis Harvey Trio - Changes (3:48)
6. Paul Newman - Faeries Wear Boots (5:40)
7. The Anomoanon - Planet Caravan (6:53)
8. Racebannon - Sabbath Bloody Sabbath (6:53)
9. Greenness with Philly G. - Sweet Leaf (4:20)
External Links
Edit
References
Edit
Community content is available under
CC-BY-SA
unless otherwise noted.