Eggnog is an EP released by The Melvins in 1991 via Tupelo Records in Europe and Boner Records in the United States. Despite being an EP it is considered to be a seminal Melvins release and a personal favorite among members of the band.
Background
Edit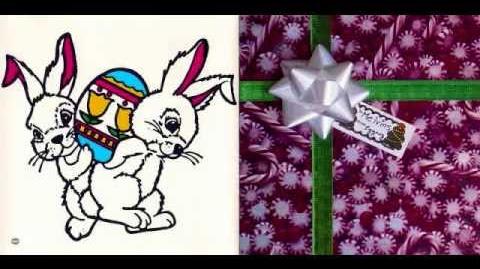 Eggnog was written and recorded in 1991, with Wispy appearing in 1990 live shows as "Tanked". It would be released the same year on CD, 10" Vinyl (Which at one point garnered heavy value) and cassette on Tupelo Records and Boner Records. Notably Eggnog is the final release to have featured Lori Black on bass as she would depart from the band the same year (Notably she appear on 1993's Houdini album in name only and has been confirmed to have not performed on that record.).
A sample of the song "Hog Leg" appeared on the Beck hit single "Beercan", with King Buzzo having a cameo appearance in the music video for the song.
The band performed the entirety of Eggnog along with Lysol in 2007 and later did it again for the Spaceland Residency shows, the Endless Residency tours of the US and Europe and the 2013 mini-tour.
Eggnog was re-released in 2015 with Lysol (Known on this release as "Lice-All") in a 2LP set on Boner Records.
Tracklist
Edit
All songs written by Buzz Osborne.
1. Wispy (1:45)
2. Antitoxidote (2:16)
3. Hog Leg (3:24)
4. Charmicarmicat (12:50)
Personnel
Edit
External Links
Edit
References
Edit
Community content is available under
CC-BY-SA
unless otherwise noted.