Corsario negro (Black Corsair) is the third album by the Argentina-based stoner trio Los Natas, released via Small Stone Records in May 2002.
Notably it would be cited as an expansion on the band's ever-growing sound, adding elements of space rock, psychedelic and free jazz. Notably it's also the first release under the Los Natas namesake the band would adopt from 2001 onwards and the first to feature bassist Gonzalo Villagra.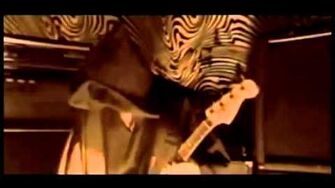 Tracklist
Edit
1. 2002 (2:41)
2. Planeta Solitario (4:43)
3. Patas de Elefante (5:36)
4. El Cono Del Encono (5:43)
5. Lei Motive (3:49)
6. Hey Jimmy (2:36)
7. Contemplando La Niebla (3:48)
8. Bumburi (3:05)
9. Americano (4:34)
10. El Gauchito (1:00)
11. Corsario Negro (7:42)
Personnel
Edit
External Links
Edit
References
Edit
Community content is available under
CC-BY-SA
unless otherwise noted.