Bullhead


Studio album by Melvins
Released
May 3 1991
Recorded
1990 at Razor's Edge Studio in San Francisco, California, USA
Genre
Sludge Metal, Grunge
Length
34:56
Producer
Jonathan Burnside
Melvins chronology
Your Choice Live Vol. 12
(1991)
Bullhead
(1991)
Eggnog
(1991)
Bullhead is the third studio album by Melvins, released via Boner Records circa 3 May 1991. Notably it saw a tonal shift in the band, emphasizing on longer songs and drifting away from hardcore punk while still attaining elements of sludge and grunge. While positively received at the time it has been cited as one of the band's seminal works and a personal favorite of bandleader King Buzzo.[1] Several songs of the band such as "Anaconda" and "It's Shoved" have consistently remained in the band's live set since it's release.
Background
Edit
In late 1990 Melvins would begin work on their next studio album, with the intents of making an album stylistically different from the previous two works. The band recorded the album on almost no money in roughly five days, which included mixing. In an interview with Louder Sound, Buzz Osborne explains the recording process of Bullhead:
"
"I have to put the Bullhead record in my top 10. We intentionally made a record that was very different to the two that came before it with that one, and we made it for almost no money in four or five days, including mixing. I did my best to make everything single song was different as well; I really wanted each one to have an individual flavour. That was the idea and I think it worked. I really like the cover art for that one too, which was kind of how it worked for us from then on."
"
 

— Buzz Osborne, Louder Sound

[2]
In an interview with Flipside Magazine in 1991 both Buzz and Dale would speak positively about the new album as compared to previous works.
"
"[Buzz] I like the new record better, generally, than our other ones. I like the material better, overall. There's some songs on our other records that I just hate. I like this stuff better, and uh... I like the production better too.

[Dale]I like the new one because it has a lot more different drum sounds on it. I got to mess around a lot more... Every song had pretty much a different mix on the drums, which I thought was cooler because the other ones have the same sound all the way through."

"
 

— Melvins, Flipside Magazine via Todestrieb

[3]
Boris would be released on CD, Cassette and Vinyl (With Vinyl re-issues to follow in 2014 packaged with Ozma and then again in 2018 by itself.) and has since attained near-universal praise via retroactive critics.[4][5][6][7][8]
Notably the Japanese experimental rock band Boris got their name from the first track of Bullhead[9] and in on some dates of their fall 2019 tours covered the song that brought their namesake.[10][11] Boris also notably covered "It's Shoved" in their early years as a sludge metal quartet. Nirvana's song "Milk It" is also structurally similar to "It's Shoved". In 2012 several photos from the photoshoot for the album would be unveiled for the first time in two decades.[12]
Rolling Stone would put the album on two of their "All-Time" lists: #60 on Rolling Stone's "Top 100 Metal Albums of All Time"[13] and #25 on their "25 Greatest Grunge Albums".[14]
Tracklist
Edit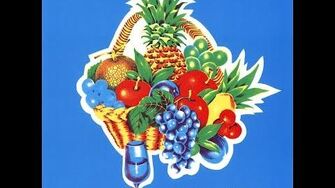 All songs written by Buzz Osborne.
1. Boris (8:34)
2. Anaconda (2:23)
3. Ligature (3:49)
4. It's Shoved (2:35)
5. Zodiac (4:14)
6. If I Had An Exorcism (3:07)
7. Your Blessened (5:39)
8. Cow (4:31)
Personnel
Edit
External Links
Edit
References
Edit
Community content is available under
CC-BY-SA
unless otherwise noted.