Boris at Last: Feedbacker

Cover for the CD edition. Vinyl edition is below.
Studio album by Boris
Released
December 25 2003
Recorded
July - October 2003 at Peace Music in Tokyo, Japan
Genre
Stoner Metal, Psychedelic Rock, Shoegaze, Experimental
Length
43:49
Label
DiwPhalanx Records, Conspiracy Records
Producer
Boris
Boris chronology
Akuma no Uta
(2003)
Boris at Last: Feedbacker
(2003)
Live at Shimokitazawa Shelter
(2003)
Alternative Cover
Boris at Last: Feedbacker
(Alternatively simply known as
Feedbacker
) is the sixth studio album by Japanese experimental power trio
Boris
. Like previous efforts such as
Absolutego
and
Flood
, Feedbacker is a single composition (This time one spanning nearly 44 minutes) that deviates into numerous rock styles over it's duration.
Released on 25 December 2003 it has since become a fan-favorite, with the band themselves performing the piece on several occasions.
Background
Edit
With some downtime from touring in support of Akuma no Uta, Boris would once again visit Peace Music to record their next album, taking a span of nearly four months to record, mix and master this lengthy piece. The sounds of the record range from drone to mellow psychedelic rock to shoegaze to intense stoner rock, open with experimentation.
Boris at Last: Feedbacker was initially released on Christmas 2003 in CD format, with the song broken up into five sections. The album cover depicts guitarist Wata laying in a pool of blood (Though all three members participated in this photo session, as indicated by the Bootleg - Feedbacker - DVD). A vinyl edition would be released by DiwPhalanx the next year, limited to 500 copies and featuring locked grooves.
Conspiracy Records would distribute the album in Europe and The United States. On 21 March 2005, Conspiracy would release a CD edition along with a picture disc LP limited to 333 copies. In 2009, Conspiracy would reissue the vinyl edition on black vinyl with a large poster in an unknown limited amount and on semi-translucent red vinyl (200 copies).
In regards to live performances the band has performed the song as far back as the summer of 2003 though mostly abridged to a 30 - 35 minute rendition. On 13 September 2009, as a special set for the Flaming Lips-curated day of All Tomorrow's Parties New York 2009 in Monticello, Boris performed the album in its entirety. They performed the album again at the Pavement curated ATP at Minehead Butlin's on 15 May 2010.
Feedbacker would see a reissue in 2019 on CD and vinyl via Third Man Records.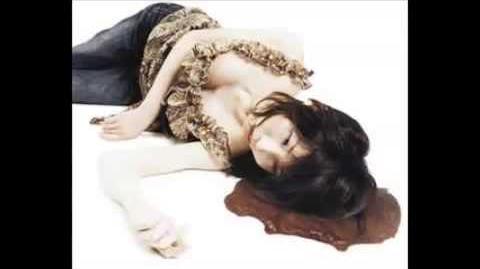 Tracklist
Edit
1. Feedbacker Part 1 (9:38)
2. Feedbacker Part 2 (14:54)
3. Feedbacker Part 3 (5:52)
4. Feedbacker Part 4 (9:52)
5. Feedbacker Part 5 (3:32)
Personnel
Edit
Takeshi - Guitar, Bass, Vocals
Wata - Guitar, Effects, Echo
Atsuo - Drums, Vocals
Higasayama "Hatchaku" Kunihito - Recording
Souichirou Nakamura - Recording, Mixing, Mastering
Era Shibata -Photography
Toshihiko Hironaka - A&R
Fangs Anal Satan - Design
External Links
Edit
References
Edit
Community content is available under
CC-BY-SA
unless otherwise noted.