Boat of Doom

Tour Poster for the Boat of Doom.
Tour of
Electric Wizard
Pod People
Year
2005
Start date
27 October
End date
5 November
Shows
10
Region
Australia
Electric Wizard tour chronology
Boat of Doom
(2005)
Pod People tour chronology
Boat of Doom
(2005)
Boat of Doom (Sometimes known as Electric Wizard & Pod People Australian Tour 2005) is a tour featuring English doom quartet Electric Wizard and Australian doom metal band Pod People. In the case of the former band it is Electric Wizard's first and for a long time only tour of Australia (Until 2018) as both bands toured the east coast of the country.
Background
Edit
In early October 2005 it would be announced not long after a tour of Europe in support of Electric Wizard's fifth studio album We Live that they would tour Australia for the first time alongside long-running Australian doom band Pod People, whom had recently signed to Rise Above Records.[1]
The tour would span for ten shows in nine days, 3 November having an early show at Utopia Records in Sydney and a later show at The Oxford in Wollongong. Pod People would compose a tour diary and document the entirety of it on their homepage at the time. It would also be notable as one of the last tours featuring Justin Greaves on drums before his exit from the band the next year.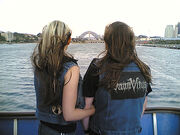 Oct. 27 - Excelsior Hotel – Sydney, AUS
Oct. 28 - Anu Bar & Refectory - Canberra, AUS
Oct. 29 - Green Room - Melbourne, AUS
Oct. 30 - The National Hotel - Geelong, AUS
Oct. 31 - Green Room - Melbourne, AUS
Nov. 01 - Sound Underground - Canberra, AUS
Nov. 02 - The Marquee Nightclub - Sydney, AUS
Nov. 03 - Utopia Records (Early Show) - Sydney, AUS
Nov. 03 - The Oxford Tavern (Evening Show) - Wollongong, AUS
Nov. 05 - QUT Guild Bar - Brisbane, AUS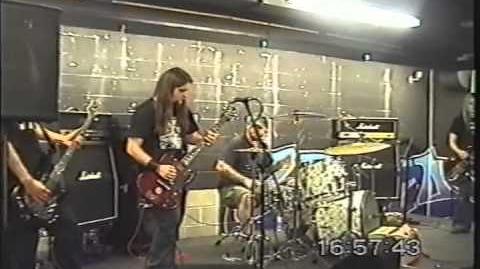 Electric Wizard
Edit
Pod People
Edit
Brad Nicholson - Vocals
Dave Drynan - Bass
Maggs - Drums
Josh Nixon - Guitar
Mel Walker - Guitar
Songs Performed by Electric Wizard
Edit
While no full setlist has shown up for any of the Australian shows some clips have surfaced. The following are known songs that were performed.
Return Trip
Dopethrone
Supercoven
Eko Eko Azarak
We Live
Another Perfect Day?
External Links
Edit
References
Edit
↑ Blabbermouth Accessed 10 July 2017
Template:Electric Wizard
Community content is available under
CC-BY-SA
unless otherwise noted.