Barry Stern


Background information
Birth Name
Barry Stern
Born
24 January 1960
Died
1 April 2006 (aged 46)
Occupation
Musician
Genres
Speed Metal, Thrash Metal, Doom Metal, Punk Rock
Instrument(s)
Drums, Vocals
Years active
1976 - 2006
Labels
Metal Blade, Combat, Def American, Rise Above Records
Associated acts
Trouble, Cathedral, Debris Inc., Zoetrope, Septic Tank
Barry Stern was a drummer and vocalist based out of Chicago, Illinois. He was best known as the drummer and lead vocalist for the speed metal band Zoetrope and later playing drums for the doom metal band Trouble, namely on both Rick Rubin produced albums from the Def American era.
Stern's career began with the Chicago-based metal band Zoetrope. Forming when the members were teenagers was influenced by the likes of 7 Seconds, Articles of Faith, Rights of the Accused, Life Sentence, Out of Order & Die Kreuzen. This influence galvanized its members to create their own form of hardcore thrash which they dubbed "street metal". Come the mid-'80's, because their influences weren't stifled to interest one group of people over another, the band frequently played with local hardcore acts as well as local metal bands, giving them followings in both camps.
Following the release of a couple of demo tapes, the group was signed to Combat Records and issued their first LP, Amnesty, in 1985. In 1987, the band traveled to Los Angeles to record their follow up, A Life of Crime, with producer Randy Burns. During the recording sessions, Ken Black left the band and returned to Chicago to sort out substance abuse issues. He was replaced by Louis Svitek. Although Svitek appears on the album's cover, Kevin Michael later confirmed that Ken Black had finished his guitar parts before leaving Los Angeles. During the tour supporting A Life of Crime, Svitek was recruited for M.O.D. by Billy Milano. After the tour, Barry Stern left to join fellow Chicagoans Trouble. Kevin Michael eventually returned with a new line up for 1993's Mind Over Splatter (Which Stern would also produce) but the band folded for good soon after.
Stern would join Trouble during the band's hiatus. Rick Rubin's Def American Records would sign the band for whom they recorded the eponymous Trouble in 1990 with Rubin producing. The band's sound shifted from their traditional doom roots and put a stronger emphasis on a psychedelic rock sound. The band toured extensively throughout that year in support of the album.
Eventually Trouble returned to the studio for a follow-up. In 1992 Manic Frustration was released, delving into Beatlesque psychedelia and featuring some of Trouble's most aggressive, energetic performances ever with a tour in support throughout North America and Germany. The album however ultimately failed to connect with a wider audience and Trouble were dropped from Def Jam American soon after. Stern would leave the band in 1993.
Stern would join Cathedral for a string of European dates when Joe Hasselvander and Victor Griffin had dropped from the band's lineup. This would also lead to the formation of a hardcore/death metal project known as Septic Tank, featuring Stern, Lee Dorrian, Gaz Jennings and Scott Carlson. However this project would be shelved until after Cathedral's breakup in 2013.
After some inactivity, Stern would join Debris Inc. with Dave Chandler (Saint Vitus) and Ron Holzner (Trouble), largely contributing as a live drummer when available. He would contribute drums to the band's first demo and perform on "Junkbak" on their only album.
Stern died on 1 April 2005 following complications from hip replacement surgery. The members of Trouble would offer a tribute and dedicate the 2007 album Simple Mind Condition to his memory.[1]
Zoetrope - Drums, Vocals (1976 - 1988)
Trouble - Drums (1989 - 1993)
Cathedral - Live Drums (1994)
Septic Tank - Drums (1994)
Debris Inc. - Drums (2001 - 2005)
D-Connect - Drums (2003 - 2005)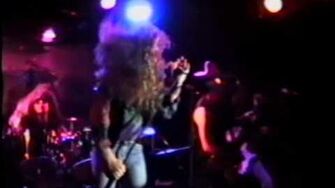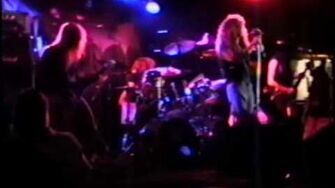 Zoetrope - The Right Way / Call "33" (Single) (1980, Zoetrope Music)
Zoetrope - Metal Log Vol. 1 (Demo) (1983, Self-Released)
Zoetrope - Amnesty (Studio Album) (1985, Combat)
Zoetrope - Metal Log Vol. 2 (Demo) (1985, Self-Released)
Zoetrope - A Life of Crime (Studio Album) (1987, Combat)
Nuclear Assault - Handle With Care (Studio Album; Backing Vocals) (1989, In-Effect)
Trouble - Manic Frustration (Studio Album) (1992, Def Jam/American)
Zoetrope - Mind Over Splatter (Studio Album; Assistant Producer) (1993, Red Light Records)
Debris Inc. - Happy Violent Drunken Stoner Punk Doom (Demo) (2004, Self-Released)
Debris Inc. - Debris Inc. (Studio Album; Drums on "Junkbak") (2005, Rise Above Records)
Community content is available under
CC-BY-SA
unless otherwise noted.