Balls For Days


Studio album by De-Con
Released
1995
Recorded
1 - 3 April 1995 at Double Time in Santee, California, USA
Genre
Punk Rock
Label
El Camino Records
Producer
De-Con
De-Con chronology
Balls For Days
(1995)
Balls For Days is the first and only studio album composed by the California punk rock band De-Con, released in the summer of 1995 via El Camino Records (Brant Bjork's first label.). This band notably featured Herb Liedau (Darkside), Brian Maloney (Unsound), Billy Cordell (Yawning Man, Vista Chino) and Brant Bjork (Kyuss, Fu Manchu, Mondo Generator, Vista Chino). In regards to Bjork it would be the first known band he'd be involved with after leaving Kyuss, but not long after this album was released he'd join Fu Manchu.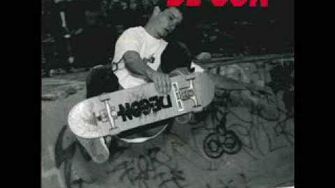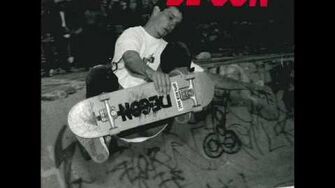 1. Mirror
2. Bitch
3. All Wrapped Up (And Disconnected)
4. Changing Sun
5. Speed Freaks (And Fuckin' Whores)
6. Sweet Valley High
7. Gimme' Space
8. Little Green Men
9. Politix
10. Nothin' Else
Herb Lienau - Vocals
Brian Maloney - Guitar
Billy Cordell - Bass
Brant Bjork - Drums
Jeff Forrest - Engineer
Doug Kinkade - Photography (Frontside Air)
Larry Lalli - Photography
Community content is available under
CC-BY-SA
unless otherwise noted.