Astroqueen

Astroqueen live in the early 2000s.
Background information
Origin
Stenungsund, Sweden
Genres
Doom Metal, Stoner Metal
Years active
1998 - 2004
Labels
Monster Zero, Pavement Music, Dias de Garage
Associated acts
Draconian, Crippled Black Phoenix, Hearts of Black Science, ISON, Hearts of Black Science, Sambassadeur
Website
Facebook
Astroqueen was a stoner metal band from Stenungsund, Sweden. Active between 1998 and 2005 in their main run the band composed a thick, heavy stoner sound in a similar vein to Fu Manchu and Nebula though the band draws from other bands such as Black Sabbath, Iron Maiden, Metallica, Kyuss and Soundgarden.
Astroqueen was founded in the summer of 1998 by Johan Backman (drums), Mattias Wester (bass), Daniel Tolergård (guitar), and Daniel Änghede (guitar/vocals). The group had been involved with other projects together since 1995 but it was that summer where the group starting composing a band all their own. After intense jamming and excessive practice hours spent in the garage, they entered the studio to record their first demo. This demo was later handed over to Tony Jelencovich (Transport League) and provided Astroqueen with the opportunity to perform at his rock club "Belsepub" in Gothenburg. Going into the next year released a single for Rufus The Space Agent on Monster Zero along with a demo of 4-Track Recordings. Both songs from the 7" EP also came from a demo entitled Themes From The Magic Ocean. In that May they did another gig, once again at Belsepub. This time with the Stockholm based Misdemeanor.
The group would sign to Pavement Music in December 1999 but it wouldn't be until 2001 that the band release their only studio album Into Submission in 2001, produced by King Diamond guitarist Andy Larocque. Some recording sessions from 2003 and a split with Buffalo would come over the next few years before the group disbanded in 2004. Some of the members began other musical projects such as Hearts of Black Science and Sambassadeur.
In 2014 the band reformed and started jamming again though no shows or future releases have been announced. The band also put their entire discography on Bandcamp on 19 January 2013.[1]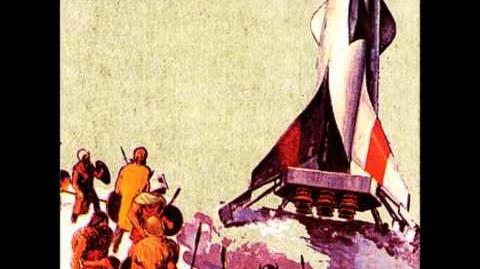 Discography
Edit
Studio Albums
Edit
Other Releases
Edit
External Links
Edit
References
Edit
↑ BlabbermouthAccessed 20 August 2017
Community content is available under
CC-BY-SA
unless otherwise noted.