Asteroid are a stoner/Fuzz band from Örebro, Sweden founded in late 2003. They are known for their signature bluesy, psychedelic sound. The band went on hiatus in 2013, but returned in November 2015.
The band was formed by Johannes Nilsson on vocals and bass, Robin Hirse on vocals and guitar and Martin Ström on drums in late 2003. This line-up quickly released their 2004 Demo and a self titled EP in 2005 and began to extensively tour Europe. In 2006 the band released a split album with fellow Swedish stoner rock band Blowback, before releasing their first solo album, 2007's Asteroid.
Some time after the release of their first album, Ström left the band and was replaced on drums by Elvis Campbell, who first appears on 2009's II. II was recorded by Oscar Campbell, Elvis' brother, in the forest at 'The Organ Donor transplant plant/The Planet of the Black Keys' recording studio, during the winter of '08/'09. Campbell left the band in 2012 and was replaced on drums by Henrik Jansson. Jansson made his first appearance on the rare vinyl 7" release Move a Mountain. Jansson left soon after, with Campbell stepping back into the band for touring. Asteroid is presently on a hiatus with Hirse currently focussing on his new project, The Sun, The Moon & The Witch's Blues. Johannes and Elvis recently formed a forest metal project called Mörkla, together with Andreas Lupieri. [1]
In November 2015, after a few cryptic posts on social media, Robin Hirse confirmed via an interview with JJ Koczan of The Obelisk that Asteroid had reformed, with Elvis Campbell rejoining the band on drums.[2] The band's first show back will be in support of All Them Witches in Athens, Greece on 27th February 2016.[2] On 2 June 2017 the band would announce a hiatus due to "health reasons".
Asteroid would announce on 19 March 2018 that their hiatus is over and that the band would be playing Høstsabbat in October that year.[3]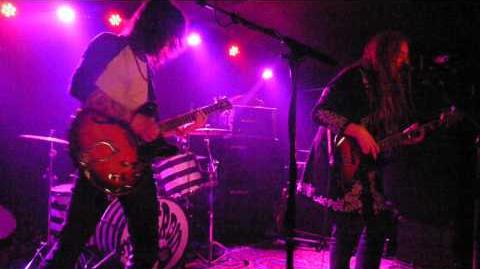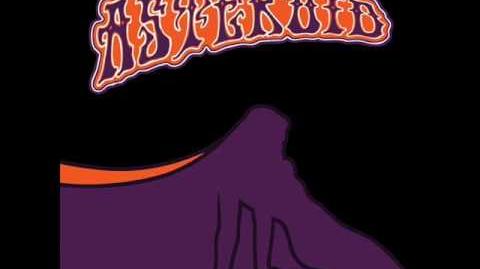 Main Article - Asteroid Discography
Official website
Official Facebook Page
↑

Johannes Nilsson's own words. Facebook

↑ 2.0 2.1 The Obelisk Asteroid Interview with Robin Hirse: Resolidifying the Molten, first accessed 27th November 2015
Community content is available under
CC-BY-SA
unless otherwise noted.