Asbestosdeath

Asbestosdeath performing live on December 1, 1990.
Background information
Also known as
Asbestos Death
Origin
San Fransisco, California
Genres
Sludge Metal, Doom Metal
Years active
1989 - 1990
Labels
Profane Existence, Southern Lord Records
Associated acts
Sleep, It Is I, Operator Generator, Noothgrush, Kalas, High on Fire, Om, Shrinebuilder, Las Vegas' Black Jetts
Past members
Al Cisneros
Matt Pike
Chris Hakius
Tom Choi
Asbestosdeath was a short-lived sludge band from San Fransisco that would be the precursor to Sleep.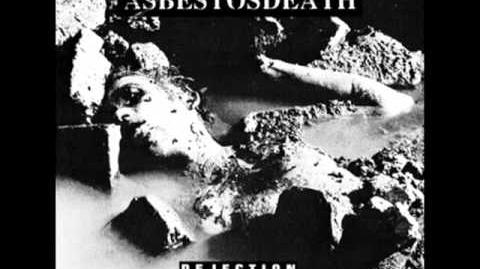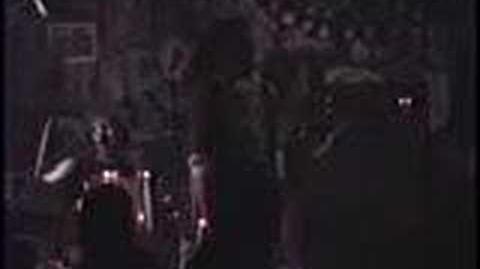 Asbestosdeath was formed sometime in 1989 by Al Cisneros, Matt Pike (Who later joined as a fourth member), Chris Hakius and Tom Choi. All of the members were still in high school at the time (All of the members being 17 at the time while Cisneros was only 16.) of forming the band. According to Chris Hakius the band's first show was a high school talent show with them being the favorite but still getting third place because the owner didn't appreciate people stage diving off the pianos.[1] Asbestosdeath would sporadically play around the California area.
In April 1990 the band would record songs for a 7". Unclean was self-released in 1990.[2] Dejection would be released later in 1990 via Profane Existence. The band would eventually play one last show in December 1990 before Tom Choi would quit the band to form Noothgrush. Not long after Justin Marler would join the band, causing the band to rename themselves Sleep. Three of the songs the band recorded (Scourge, Anguish and the Suffering) would be re-recorded by Sleep for their debut album Volume One.
In 2007, Southern Lord Records opted to reissue all four studio songs of the band on CD and 10" vinyl as Dejection, Unclean.
Discography
Edit
Unclean (1990, Asbestos)
Dejection (1990, Profane Existence)
External Links
Edit
References
Edit
↑ No Gods, No VegetablesAccessed 2 September 2016
Community content is available under
CC-BY-SA
unless otherwise noted.