Amusing The Amazing is an EP by Slo Burn and the band's only professional release by the band. It was released in the Spring of 1997 via Malicious Vinyl. It was originally released on CD and 10" Orange Vinyl. It would be produced by the band and Kyuss producer Chris Goss. Notably famed producer Greg Fidelman contributed to the engineering of the album.
Amusing The Amazing would see a re-issue on CD and Vinyl via Cargo Records in 2001, with further reissues in 2014 and 2016.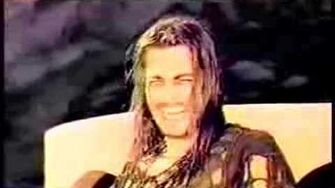 1. The Prizefighter (2:16)
2. Muezli (5:13)
3. Pilot The Dune (3:28)
4. July (4:52)
Community content is available under
CC-BY-SA
unless otherwise noted.