7 was originally intended to be the seventh studio album by the California hard rock band Blue Cheer. Recorded in 1978 it saw the lineup of Peterson, Tony Rainier and drummer Michael Fleck but ultimately would be shelved, the band's comeback album not happening until 1984's The Beast Is Back. 7 would be released in 2012 via ShroomAngel Records and thus, their eleventh album. 7 did see positive reception from the likes of Sea of Tranquility[1] and Rocktober.[2]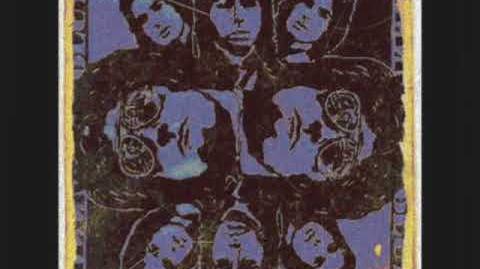 NOTE: Tracks 11 - 17 are bonus tracks exclusive to the CD version.
1. Summertime Blues
2. Route 66
3. Take Me Away
4. I Want You Once Again
5. Out of Focus
6. Starlight
7. Child Of The Darkness
8. Blues Cadillac
9. Lies
10. Feelin' OK
11. Lies (Second Take)
12. Summertime Blues (Alternate Mix)
13. Route 66 (Alternate Mix)
14. Blues Cadillac (Alternate Mix)
15. I Want You Once Again (Alternate Mix)
16. Lies (Slow Version)
17. Child Of The Darkness (Alternate Mix/Bad Vocals)
Dickie Peterson - Bass, Vocals
Tony Rainier - Guitar, Vocals
Michael Fleck - Drums
Community content is available under
CC-BY-SA
unless otherwise noted.