77BOADRUM

A diagram of the live setup for 77BOADRUM.
Tour of
Boredoms
Year
7 July 2007
Region
Empire-Fulton Ferry State Park in Brooklyn, New York
Boredoms tour chronology
77BOADRUM
(7 July 2007)
77BOADRUM was a one-off appearance of Japanese experimental psych troupe Boredoms. On 7 July 2007 (7-7-07) the band performed a special show in Ferry State Park in Brooklyn with their core lineup (Yamantaka Eye, Yoshimi P-We, Yojiro Tatekawa, and Muneomi Senju) along with 74 other drummers (Eye was member zero). The show was started at 7:07 PM on July 7th 2007. Boredoms stood at the center as 77 drummers on full snake around them in spirals, like the coils of a boa constrictor.
Background
Edit
Composing and Creating the BOADRUM
Edit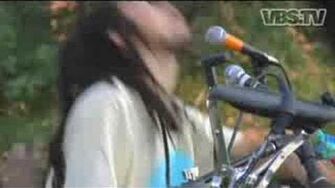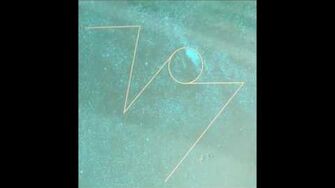 Prior to this concept concert, Eye has said that the number 77 became significant to him when he climbed the Sun Temple and counted 77 steps. Through 2006 and 2007 the show was planned, attaining drummers from all over the world in a wide range of music. Several drummers were assigned as "captains" to which the other drummers would follow them as they led the rhythms conducted throughout. The performance would be conducted at Ferry State Park, right by the Brooklyn Bridge.
Tickets were given out free for those to view the concert up-close though footage exists of the performance being shot from a nearby bridge On 7 July 2007 at 7:07PM the concert began and though intended to only go 77 minutes, went for roughly 100. Attendees were requested to only film the first seven minutes. The concert was done in coincidence with Live Earth and filmed by VBS-TV and VIVA-RADIO among others. Jun Kawaguchi would compile footage and photos for documentaries. The event would be covered by the likes of The New York Times,[1] Pitchfork[2] and Dangerous Minds[3] among others.
Releases, Documentaries and Aftermath
Edit
The first Boadrum release came on 26 November 2008 via Commmons, featuring a 2CD set and a 20-minute DVD, packaged in a full-color hardcover book.[4] Thrill Jockey would release a DVD in 2010 featuring the full performance along with interviews with all of the players, packaged in a four-panel DVD wallet with postcards.[5]
The band continued the concept on 8 August 2008 with two concerts called 88 Boadrum held in Los Angeles and Brooklyn, sponsored by NIKE. Boredoms headlined the Los Angeles show while Gang Gang Dance conducted the Brooklyn show.
A third concert, Boadrum 9, took place on 9 September 2009 at Terminal 5 in New York City. It featured 9 drummers in total, two from Boredoms (Yoshimi and Yojiro) and seven others from prominent experimental music acts, namely Zach Hill (Hella), Hisham Bharoocha (Soft Circle, ex: Black Dice, Lightning Bolt), Butchy Fuego (Pit er Pat), Kid Millions (Oneida), Jeremy Hyman (Ponytail), Dave Nuss (No-Neck Blues Band) and Aaron Moore (Volcano The Bear). All performers listed except Hill performed on the origina BOADRUM.
In 2010, Boredoms toured internationally including two Boadrum performances at All Tomorrow's Parties curated by Matt Groening at Butlins Minehead, England, in addition to shows in London, Japan, Mexico and as part of the Melbourne International Arts Festival on 10 October 2010.
In 2011, Boredoms premiered new material at the All Tomorrows Parties "I'll Be Your Mirror" festival in Tokyo. Six drummers were arranged in a circle around Eye, who used motion sensors to trigger ambient drone soundscapes created by Shinji Masuko that corresponded to each drummer. The music featured highly repetitive motorik rhythms that grew in complexity over the course of the hour long set. The band was chosen by Jeff Mangum of Neutral Milk Hotel to perform at the All Tomorrow's Parties festival that he curated in March 2012 in Minehead, England. That gig (performed twice during the festival) featured 14 guitarists and 6 drummers.
In June 2015 Boredoms performed another development of the Boardrum series at the Barbican Centre in London, UK as part of Doug Aitken's Station to Station: A 30-Day Happening. The performance featured Eye, Yoshimi, Tatekawa, Masuko, and an expanded lineup of drummers and guitarists surrounded by 88 percussionists all playing cymbals.
The lineup is listed in order that the BOADRUM was composed. Performers 0 - 3 were the center of the BOADRUM. Performers 4, 14, 22, 33, 39, 47, 53 and 62 were designated drum captains.
0. Yamatsuka Eye (Boredoms, Hanathrash, Z-Rock Hawaii, etc.) - Vocals, Effects, Conductor
1. Yo2ro (Boredoms, Hanadensha, Paz Nova) - Drums
2. Yoshimi P-We (Boredoms, Nosie Ramones, Z-Rock Hawaii, etc.) - Drums
3. Sen10 (Boredoms) - Drums
4. Hisham Akira Bharoocha (Lightning Bolt, Black Dice, Kill Alters, etc.) - Drums
5. Jesse Lee (Gang Gang Dance) - Drums
6. Brian Tamborello (Psychic Ills, Strictly Ballroom, Incurable Complaint, etc.) - Drums
7. Butchy Fuego (Pit Er Pat, Lucky Dragons, etc.) - Drums
8. Warren Huegel (3 Leafs. The Transients, Tussle, etc.) - Drums
9. Dave Abramson (Master Musicians of Bukkake, Spider Trio, etc.) - Drums
10. Christopher Brokaw (Codeine, GG Allin, Consonant, etc.) - Drums
11. Christopher Powell (Man Man, Lilys, Bent Leg Fatima, etc.) - Drums
12. Jim Black (Der Rote Bereich, Franz Bauer, Peter Epstein, etc.) - Drums
13. David Aron (Koi Pond) - Drums
14. Robin Easton (The Skanksters, The Liquidaires) - Drums
15. Abby Portner (Animal Collective, First Nation, Rings) - Drums
16. Taylor Richardson (Sunburned Hand of The Man, Infnity Window, Purple Haze) - Drums
17. Michael Catano (State Champs, The Got To Get Out, The Holy Shroud, etc.) - Drums
18. Aviram Cohen (Dim Diamond, Silk Flowers, etc.) - Drums
19. Jim Sykes (Grooms, Hidden Rifles, Invisible Things, Parts & Labor) - Drums
20. Keith Connolly (Dendoshi 2, No-Neck Blues Band, The Suntanama) - Drums
21. Nick DeCarmine (Downtown Churchmice) - Drums
22. Jaiko Suzuki (The Crystal Ark, The Vanity Set) - Drums
23. David Grubbs (Bastro, Squirrel Bait, Codeine, Gasr Del Sol, Red Krayola, etc.) - Drums
24. Jarred Barron (Primordial Undermind) - Drums
25. Chris Millstein (Psychic Ills, Charter Oak, etc.) - Drums
26. Barbara Schauwecker - Drums
27. Jared Burak (Sanguine Piss, Sanguine Vessel, etc.) - Drums
28. Pete Vogl (Bow Ribbons, Koi Pond) - Drums
29. Marianne Kozlowski (The Punks) - Drums
30. Nadav Havusha (AA) - Drums
31. Nathan Corbin (Blazer Sound System, Zebrablood) - Drums
32. Clare Amory (Excepter) - Drums
33. Aaron Moore (Volcano The Bear, etc.) - Drums
34. Alianna Kalaba (Facs, We Regazzi) - Drums
35. Rick Prior (Meridian 1520) - Drums
36. Josh Madell (Antietam) - Drums
37. John McSwain (Gators!) - Drums
38. Justin DeRosa (United States) - Drums
39. David Nuss (Sabbath Assembly, Angelblood, GazHeart, etc.) - Drums
40. Count Hejkowski (Cold Bleak Heat, Steve Sewell, The Infinite, etc.) - Drums
41. Sadie Laska (Growing, I.U.D.) - Drums
42. Alan Licht (Lee Ranaldo, Loren Connors, etc.) - Drums
43. Travis Harrison (ESP Ohio) - Drums
44. Andrya Ambro (Gold Dime, Talk Normal) - Drums
45. Jeff Salane (Panthers, Orchid) - Drums
46. Jim Abramson (Auto Body, Death Rattle, Dymaxion) - Drums
47. Andy McLeod - Drums
48. Michael Evans (God Is My Co-Pilot, etc.) - Drums
49. David LeBleu (The Mercury Program, After, Bimini, etc.) - Drums
50. Adam Autry (Intent, Landed, Olneyville Sound System, The Golden Touch) - Drums
51. Spencer Herbst (Matta Llama, Messages, Rhyton) - Drums
52. Dreiky Caprice (Crash Worship, Morricone Youth) - Drums
53. Kid Millions (Oneida, Soldiers of Fortune, White Hills, etc.) - Drums
54. Jim Seigel (Cul de Sac, Damo Suzuki's Network, Raspberry Bulbs, You Hung) - Drums
55. Jonathan Lockie (Insayngel, Sightings) - Drums
56. Lizzy Bougatsos (Angelblood, Gang Gang Dance) - Drums
57. Andrew W.K (Marky Ramone, Music Band, The Hercules, etc.) - Drums
58. Andee Connors (High Tone Son of a Bitch, Common Elder, J Church, etc.) - Drums
59. Mike Pride (Brandon Evans, Evil Eye, etc.) - Drums
60. Aron Wahl (AA) - Drums
61. Spencer Sweeney (Gelcaps) - Drums
62. Ryan Sawyer (At The Drive-In, Galaxian, Etc.) - Drums
63. Daniel Franz (Arbouretem, Beach House) - Drums
64. Chris Moore (Crossed Wire, Negative Approach) - Drums
65. Allison Busch (Awesome Color, Call of The Wild, Foster Care) - Drums
66. Miggie Littleton - Drums
67. Sara Lund (The Belgian Waffles!, Unwound, Witchypoo) - Drums
68. Eric Cohen (Autobody, Fly Ashtray, Daughters, etc.) - Drums
69. Tim Dewit (Gang Gang Dance, The Crainium) - Drums
70. Kayrock - Drums
71. Josh Banati (AA, Rep Seki, Usurp Synapse) - Drums
72. Jason Kourkonis (Bardo Pond, Burning Brides, LSD Pond, etc.) - Drums
73. John Moloney (Chelsea Light, Howlin Rain, etc.) - Drums
74. Than Luu (Black Gold) - Drums
75. Matt Schulz (Oxygen) - Drums
76. Oran Canfield (Child Abuse, Dig That Body Up, It's Alive) - Drums
77. Brian Chippendale (Lightning Bolt, Mindflayer, Wasted Shirt) - Drums
External Links
Edit
References
Edit
Community content is available under
CC-BY-SA
unless otherwise noted.