13


Background information
Also known as
Thunderpussy 13
Origin
New York, New York, USA
Genres
Sludge Metal
Years active
1990 - 1996
Labels
Kichigai, Pessimiser, Grievance, Slap A Ham
Associated acts
Sourvein, Electric Wizard, Eyehategod, Grief, Slaughter Shack, Insugence / Hunger Feast, Never
13 was a short-lived sludge band from New York City. They are best known as being the first band that Liz Buckingham was in.
History
[
]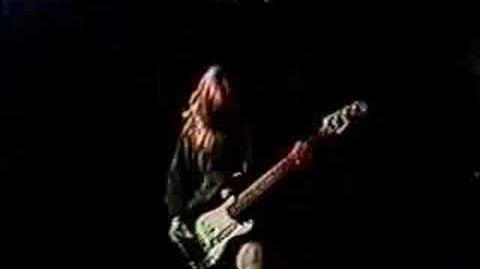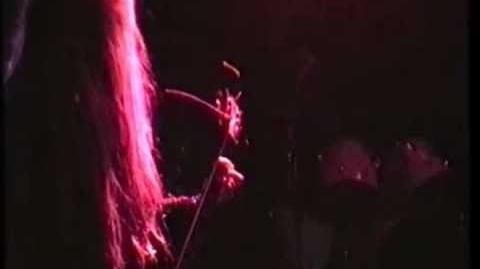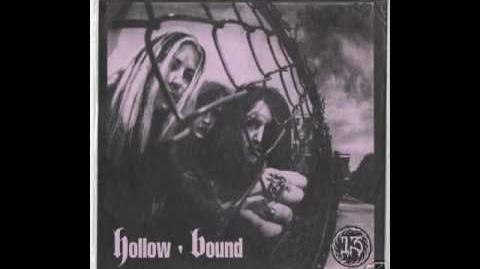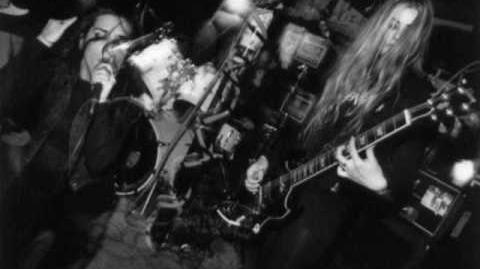 13
[
]
13 began in 1990 as Thunderpussy 13, performing sporadic shows around the New York area before shortening to 13 by 1992. The band had played sporadic shows around the United States in 1993.
Although they were active since the early 90s, they never released a single album, only 7-inch splits with fellow bands like EyeHateGod and Grief as well as compilation tracks. 13 would break up in 1996, with Liz Buckingham joining Sourvein not long after the band's breakup. Their last appearance on any release was the In Memory of... Celtic Frost compilation performing Hellhammer's "Triumph of Death".
Rumors have surfaced of a 13 compilation being released over the last few years but ultimately no release has surfaced as of yet. In 2017 a compilation album titled as "Discography" has been released.
Never
[
]
Never was a one-off studio side-project featuring Liz and Alicia of 13 along with Mike Williams, Jimmy Bower, Joey LaCaze and Marc Schultz of Eyehategod.
Never recorded one raw demo around 1992-93 containing 2 tracks, 'Bruised' and 'Deluded', which sounded like a cross between EHG and 13 locked in slow/mid-pace tempo, and more loose sounding in places perhaps (i.e 'jamming out'). The demo wasn't released properly and was only obtainable via tape trading if you were lucky. It remains vastly unknown and/or unheard by most EHG/13 fans and is still extremely scarce and difficult to obtain to this day.
"Deluded" also appeared officially on the 1994 C60 cassette compilation Luxuria released by Enlightenment Communications.
Discography
[
]
Demo #1 (Demo Tape) (1992, Self-Released)
Demo #2 (Demo Tape) (1992, Self-Released)
Cry Now, Cry Later (Compilation, performing Writhe) (1993, Pessimiser / Theologian)
Hollow / Bound (7" Single) (1993,. Kichigai)
Grief / 13 (Split with Grief) (1993, Grievance Records)
Whore / Untitled (Split with Eyehategod) (1994, Ax/ction)
Wrong / Southern Discomfort (Split with Eyehategod (1995, Slap a Ham)
Step on a Crack Volume 2: A New York Subterranean Music Compilation (Compilation, performing Witch) (1995, Sound Views Zine / Go-Kart Records)
In Memory of... Celtic Frost (Compilation, performing Triumph of Death) (1996, Dwell Records)
"Discography" (Compilation Tape / various file formats) (2017, Ormolycka)
Members
[
]
Ellen Mieckowski - Drums (1990 - 1996)
Liz Buckingham - Guitars (1990 - 1996)
Alicia Morgan - Vocals (1992 - 1996)
Dean Marmo - Bass (1994 - 1996)
Robin West - Bass (1990 - 1992)
Sean - Bass (1992 - 1993)
External Links
[
]
References
[
]