...And the Circus Leaves Town is the fourth and final studio album by American stoner rock band Kyuss. It would be recorded in March 1995 and then released on 11 July the same year, mere months before the band would break up. Notably it would be the only studio album to feature drummer Alfredo Hernández (Across The River, Yawning Man, etc.) as Brant Bjork had left the band the previous year. The album features a tighter and more straightforward sound, both in songwriting and production, than the band's preceding efforts.
Background
Edit
Following an extensive touring cycle in support of Welcome to Sky Valley Kyuss would record their fourth album through the month of March 1995 at Sound City Studios in Van Nuys, working again with Chris Goss. ...And The Circus Leaves Town would be released on 11 July with the album's only single being "One Inch Man", featuring three b-sides and later attaining a music video.[1] The song "Hurricane" would be later featured in the 2006 video game Need for Speed: Carbon. Along with a CD release the album saw a vinyl and cassette edition that notably omits the bonus tracks hidden on the CD. However the album did not fare well commercially or critically as well as previous efforts, one of the factors in Kyuss' break-up that October.
In an article on the album's 20th anniversary Garcia would cite Circus as "a horrible fucking record to make" and that "Josh and I were clashing all the time and had creative differences.".[2] In a 2009 interview with Roadburn Scott Reeder confirmed the strained atmosphere, citing the following:
"
"While recording Circus soooooo much money was just getting thrown out the window. We were in one of the most expensive studios in Hollywood just for recording overdubs. People running around to get you food, cigarettes, anything you wanted. We could've been in a smaller place with a couple of good microphone preamps, got the mix done in the expensive place, and we would've all walked away with a bunch of money, but it just got blown. Stupid.

There was also a bit of bickering going on, and I was pretty stressed. Too many weird vibes. It wasn't the way things are supposed to be. And I had this crazy idea that you should actually be able to hear the bass! A lot of the stuff had to get remixed because the bass was almost inaudible when you got it outside that studio. I'd been worried about it the whole time. Everybody was a little too stoned, I guess. We had Keith Richard's bong in the studio – that was pretty cool. Made for a lot of wasted time, though. No pun intended!"

"
 

— Scott Reeder, Roadburn

[3]
Notably "Catamaran" would be originally recorded by Yawning Man, a band that drummer Alfredo Hernández would also play in. Yawning Man originally recorded a demo of the song in the 1980s, later released on the compilation The Birth of Sol and later re-recorded for the 2018 album The Revolt Against Tired Noises.
On the CD version following the eleven-minute opus "Spaceship Landing" is two hidden tracks. First around 14:49 is a vocal bit entitled "M'deea" and then around 32:15 to the remainder of the song is "Day One". "Day One" was originally titled "Day One (To Dave And Chris)" and written as a dedication to the remaining Nirvana members Dave Grohl and Krist Novoselic, after Kurt Cobain's suicide. "Day One" (Along with early versions of "Hurricane" and "El Rodeo" appear on a single for Demon Cleaner.[4]
The idea for the album's cover came up when John Garcia, together with Scott Reeder's wife, went on a trip to Bombay Beach. They discovered the place submerged in water due to fluctuations of sea level. Once they came back they told Josh and Scott about it and a photo that was later taken there eventually became the album cover.
Retroactively ...And The Circus Leaves Town has fared better than at the time, though some critics such as Eduardo Rivadavia (AllMusic) described the album as "a rather uneven affair"[5] while Tom Demalon (AllMusic) describes the album as a "disappointment" and cited "to have a sound far too big to be contained by conventional song lengths".[6] Some retroactive critics would be kinder to the album, notably Metal Reviews,[7] Sputnik Music (3.5/5),[8] Rock and Metal in MY Blood (8.5/10)[9] and Sounds More Like It.[10]
Lastly Dean Brown, writing for The Quietus, would publish a 20th anniversary retrospective on "...And The Circus Leaves Town" on 23 February 2015, noting the album's disappointment, the tensions and the breakup but also giving praise to most of the songs, noting that the sound "set the tone musically for what Homme would do with Hernández on Queens Of The Stone Age's self-titled debut album, released in 1998, as well as the more commercial fare he has released with his current band in the years since Kyuss split.". In closing Brown would state that the album "has some songwriting faults and lacks energy in parts, but it's still Kyuss and it's likely to be the last we'll ever hear from this special band. For that reason alone this album deserves to be cherished as much as the two molten hot records that came right before it. Overall, it's not a bad legacy to leave behind for a bunch of stoner kids straight out of the desert.".[11]
Tracklist
Edit
1. Hurricane (2:41) (Josh Homme, John Garcia)
2. One Inch Man (3:30) (Garcia, Scott Reeder)
3. Thee Ol' Boozeroony (2:47) (Reeder)
4. Gloria Lewis (4:02) (Homme, Garcia)
5. Phototropic (5:13) (Homme)
6. El Rodeo (5:35) (Homme, Garcia)
7. Jumbo Blimp Jumbo (4:39) (Homme)
8. Tangy Zizzle (2:39) (Homme)
9. Size Queen (3:46) (Homme)
10. Catamaran (2:59) (Yawning Man; credited to Alfredo Hernández)
11. Spaceship Landing (34:04) (0:00 - 11:14) (Homme)
11a. M'deea (0:16) (14:49 - 15:05) (Homme)
11b. Day One (1:49) (32:15 - 34:04) (Reeder)
Personnel
Edit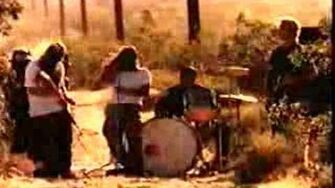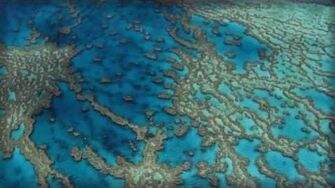 Josh Homme - Guitar, Producer
John Garcia - Vocals, Producer
Scott Reeder - Bass, Producer
Alfredo Hernández - Drums, Producer
Chris Goss - Producer
Joe Barresi - Engineer
Hutch - Engineer (Live Sound)
Brian Jenkins Mixing
Billy Bowers - Mixing Assistant
Chad Bamford - Mixing Assistant
Eddy Schreyer - Mastering
Bruce Jacoby - Drum Technician
Michael Anderson - Photography
Jill Jordan - Inlay Painting
External Links
Edit
References
Edit
Community content is available under
CC-BY-SA
unless otherwise noted.