(初心) Grimmrobes Live 101008

Album cover for one of the pressings of the album.
Live album by Sunn O)))
Released
April 1 2009
Genre
Drone/Doom, Noise
Length
97:01
Producer
Sunn O))), Randall Dunn, Mell Dettmer
Sunn O))) chronology
Che
(2009)
(初心) Grimmrobes Live 101008
(2009)
The Iron Soul of Nothing
(2011)
(初心) Grimmrobes Live 101008 (Japanese caption: Beginner's Heart or Original Intention) is a live album by Sunn O))), released in 2011. The show culls from their tenth anniversary performance. It was released as a special tour-only item on Southern Lord Records in 2009, listed as Sunn37.5 (The Grimmrobe Demos was listed as Sunn37).
Background
Edit
In 2008 Sunn O))) announced a special mini-tour commemorating their tenth anniversary with four performances strictly of the duo performing early material such as The Grimmrobe Demos. The first of these four dates was recorded for this release. Grimmrobes live was released as a C90 cassette in white or black shell as a tour release for that years tours of Europe and Japan.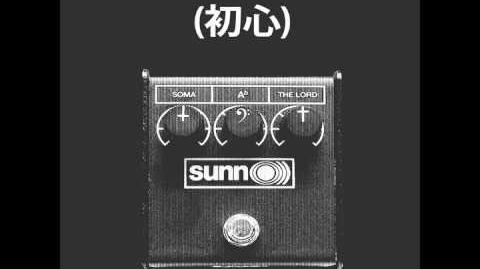 Tracklist
Edit
1. Untitled - 46:00
2. Untitled - 46:01
Personnel
Edit
External Links
Edit
References
Edit
Community content is available under
CC-BY-SA
unless otherwise noted.